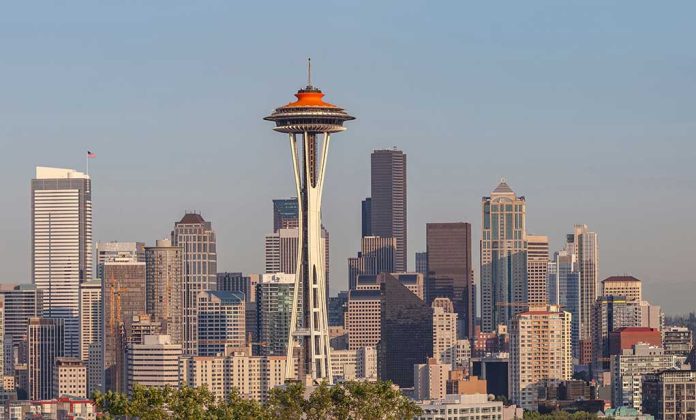 (DailyDig.com) – About a third of Seattleites polled said they're seriously contemplating leaving the city because of rising housing costs and public safety concerns. Sixty-seven % said that they're not leaving.
Among those who have considered moving elsewhere, 34% expressed concerns about crime and safety.
Eighty percent of those who were open to the idea of leaving stated that Seattle was a horrible city to live in, and 66 % said they felt insecure where they live. Eight-eight % of those who were staying felt it was a fantastic place to live, with 72% of them feeling safe where they live.
Those in the highest income category, making more than $250,000 per year, were the most concerned about public safety. According to the results of the survey, this group of people is inclined to be homeowners.
In 2022, there was a 24% increase in homicides in the city. The number of aggravated assaults and car thefts in the city both rose by around 5% and to 1,596 between 2021 and 2018.
Sixty-five percent or more of those who were thinking about moving away felt the city's efforts to reduce homelessness had become worse. In addition, 60% said that the quality of schooling was low.
Those with lower incomes were likewise more likely to report being homeless.
Respondents also mentioned income and property status as potential motivators for future relocation. Housing prices were a factor for 37% of people who were considering leaving.
Rising house costs were cited as the primary factor by people with salaries of less than $20,000 who contemplated relocating.
In 2022, the Seattle metro area's housing price index was 50% higher than it was in 2018, and it is presently 40% higher. The income of those working in finance and technology has a disproportionate impact on the city's median income, which has not kept pace with rising costs.
The study by Suffolk University and The Seattle Times polled via phone 500 locals from June 12–16. The survey's margin of error is 4.4%.
Copyright 2023, DailyDig.com