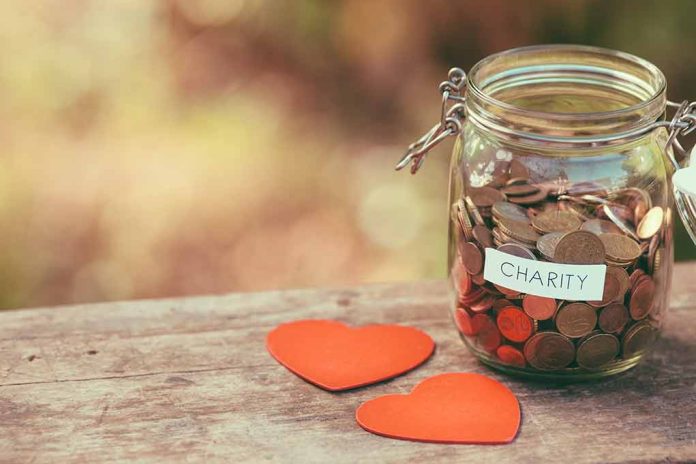 (DailyDig.com) – In Mobile, Alabama, a 12-year-old girl is making headlines because she baked upwards of 2,000 cinnamon buns for their charity.
His daughter had a thought when her father, Derek Allen, was called to serve as the First Baptist Church pastor in Tillman's Corner. The young men at Vacation Bible School (VBS) consistently beat the young ladies in the annual competition to determine who could bring in the largest contribution. Meredith had a bake sale, hoping to raise around $800.
Meredith, daughter of Lindsay and Derek Allen, spent many hours preparing and selling cinnamon buns. Lindsay commented that she could have slept in or hung out with her pals instead of working, but she was pleased with Meredith's character-building results.
Since this is Meredith's final year to participate in VBS, a program designed to foster community relations and minister to children, she spent the month of June preparing cinnamon buns to sell to locals. She put in a lot of time and effort into the labor-intensive endeavor, and her parents used social media to promote the bake sale.
To help Meredith with her fundraising efforts and munch on some handmade cinnamon buns, Derek wrote to his online followers about the bake sale. Members of the church helped during the sale, allowing them to meet their neighbors.
She traded in $2,610 worth of pennies that she raised during the bake sale. Lindsay showed a picture of Meredith with the pennies so heavy that they almost tipped the scale. She expressed gratitude to everyone who had aided her success.
Her parents are quite pleased with her, and Derek says that God gave her the ability to bake as a gift to be used for His glory. The funds will be used to support Gideons International and other missionaries serving in Southeast Asia and Puerto Rico.
The girl's efforts were widely lauded by social media users. One commenter said that Meredith is a remarkable young woman who is making a difference for God.
Copyright 2023, DailyDig.com