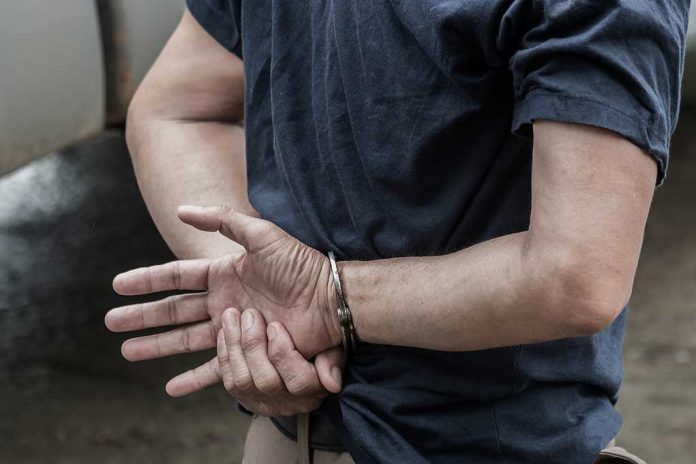 (DailyDig.com) – After being suspected of killing two individuals in a shooting during a drive-by involving a 6-year-old child who was struck by flying bullets that penetrated her house, a Florida teenager, aged 15, reportedly grinned indifferently as he was taken into custody.
Nico Brown, 19, was arrested in Orlando on September 2 and charged with first-degree murder in the shooting deaths of 19-year-old Isaiyah Wright and Ajahliyah Hashim, whose mother was also wounded in the attack, according to the Orlando Police Department.
At 8:20 p.m. on August 29, a vehicle drove by the girl's house and opened fire, striking the living room where she and her mother were sitting. Ajahliyah was rushed to the emergency room, but she died from her wounds two days later. She and her mother, who was also injured but not critically, were not the targets of the attack.
Brown, who was wearing a T-shirt and shorts, smiled widely as he was handcuffed and brought into the police vehicle.
A nearby resident reported hearing rapid shooting and dialing 911 in response. Several gunshot holes were discovered inside the victims' residence, with many more outside. She also remarked sadly about Ajahliyah's beauty and gentle demeanor.
Wright, who, on August 23, turned 19, was taken to the Ocoee emergency department at Health Central Hospital but was declared dead upon arrival. His role in the shooting was unclear at the time.
Stacy Hall, Wright's mother, has said that she is unsure if her son was an intended target, a bystander, or a victim of stray gunfire. Concerning her boy, she has a lot of emotions. His family members are grieving, and no one should have to go through that.
Ajahliyah attended school at Eagle's Nest Elementary. Superintendent Maria Vazquez said in a statement that students should not have to face a world where they face danger even in their own homes and communities. She just doesn't know how Ajahliyah's family is taking this. She refuses to believe that terrible catastrophes have become the norm in their neighborhood.
Copyright 2023, DailyDig.com