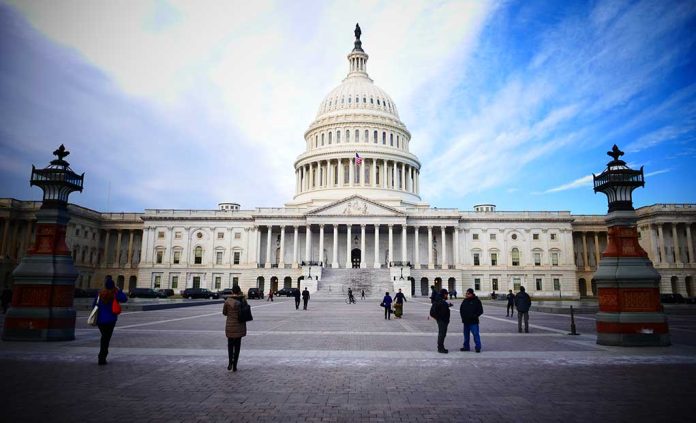 (DailyDig.com) – In summertime, the EPA forbids the sale of E15 gasoline, which contains 15% ethanol. Senator Kevin Cramer (R-ND) and sixteen additional senators requested the ban be lifted as soon as feasible.
Last year, Cramer co-sponsored the Consumer and Fuel Retailer Choice Act with Nebraska Republican Deb Fischer and Minnesota Democrat Amy Klobuchar. This legislation died in Congress.
The senators stated that an early decision on E15 would send signals throughout the supply chain of energy to provide gasoline producers with the assurance they need to provide cheap, dependable, and cleaner gasoline alternatives for American consumers all year long. E15 usage in the U.S. would relieve domestic and worldwide supply limitations and cut net domestic fuel costs.
The Act is supported by an unusual combination of stakeholders, including the Renewable Fuels of America, the National Corn Growers Association, the American Petroleum Institute, and Growth Energy.
(DailyDig.com) – Last summer, the administration permitted gasoline dealers to offer the E15 mix in response to soaring gas expenses blamed on the Ukrainian crisis. It saved customers $57 million.
The group Taxpayers for Common Sense (TCS) has raised concerns about the widespread use of ethanol. In order to encourage the widespread use of blender pumps, which deliver gasoline mixed with ethanol, the USDA proposed three incentive schemes in 2011. The government subsidies were not authorized by Congress.
According to TCS, the government's regulations and incentives for the E15 business over four decades have led to market distortion, the selection of losers and winners, and have been at odds with other public programs designed to safeguard consumers and the ecosystem. Increasing E15's use probably wouldn't change anything in the near term. Long-term growth via laws or incentives would exacerbate ethanol's negative effects without providing any environmental benefit.
On March 1, the EPA proposed a regulation that would make the year-round sale of E15 legal in eight states. Until April 2024, the waiver will not apply to the states of Iowa, Illinois, Missouri, Minnesota, Ohio, Nebraska, Wisconsin, and South Dakota.
Sometime in March or April 2023, the EPA's public hearing will be held.
Copyright 2023, DailyDig.com