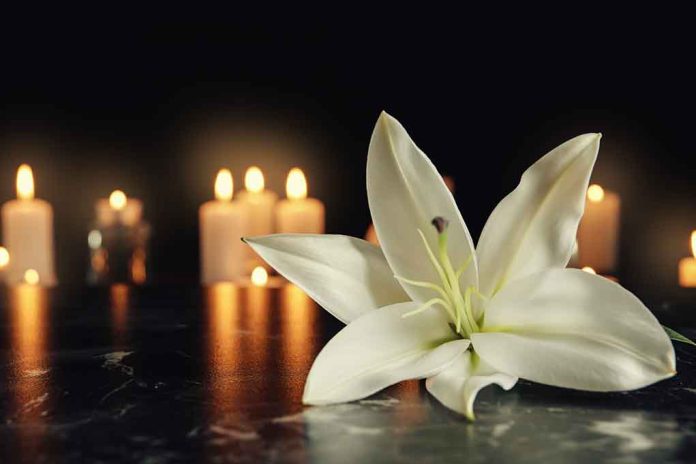 (DailyDig.com) – Adam Rich, a former child actor best remembered for his performance on the ABC drama Eight Is Enough, has died. He was 54.
He died in his Los Angeles home on Saturday, Jan. 7. Rich's rep, Danny Deraney, verified the death without elaborating on the cause. "Adam was simply a wonderful guy. He was kind, generous and a warrior in the fight against mental illness. Adam did not have an ounce of ego. He was unselfish and always looked out for those he cared about," he said.
Rich was recognized for a variety of appearances on sitcoms and dramas during the 1980s, including five seasons of ABC's dramedy Eight Is Enough, which was based on the adventures of the true-life story of newspaper writer Tom Braden as a parent of eight children. At the age of eight, Rich earned the part of Nicholas Bradford, launching an almost three-decade film career.
He was born in Brooklyn on October 12, 1968, and made his screen debut in season four of ABC's 1970s action series The Six Million Dollar Man. He was quickly cast in the pilot episode of Eight Is Enough and went on to star in one-off episodes of The Love Boat, Fantasy Island, The City, and 3-2-1 while on the show.
After the ABC series ended, he maintained his TV career, most notably playing Presto the Magician in the 1983 cartoon Dungeons & Dragons adaption and a recurring role as Danny Blake in the 1981 family firefighting drama Code Red.
Throughout the late 1970s and early 1980s, he appeared on game programs and other television appearances. He was unconscious for over a month in 1989 after contracting the flu virus in his brain.
Rich was arrested on suspicion of burglary in the early 1990s and had previously earned a five year probation for pleading guilty to driving drunk. He joined a treatment program in 1992 before having another drug run-in with authorities in the early 2000s. He was in recovery for the rest of his adult years.
Copyright 2023, DailyDig.com