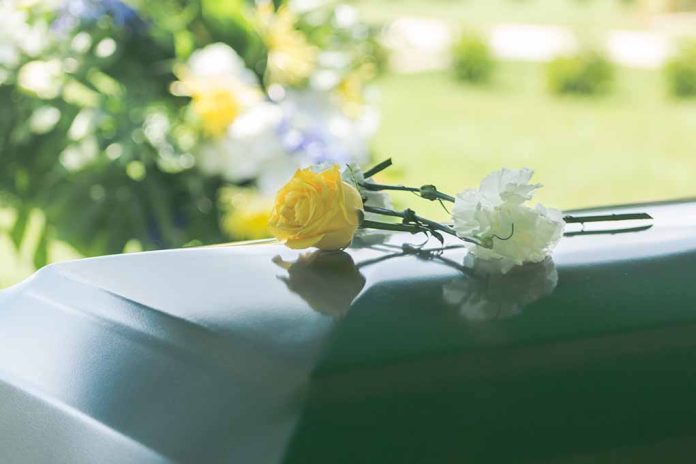 (DailyDig.com) – Larry "Mr. Buttermilk Biscuits" Myers Jr., a "My 600-Lb. Life" reality star, died on June 13 from a heart attack, only a few days following his 49th birthday.
In January 2022, during the 10th season of the TLC television series, Myers gained widespread attention. He was famous, and he had a lot of people pushing for him to finally lose weight and get well. When fans first met him in Episode 13, "Larry's Journey," he was bedridden and weighed 940 pounds.
It is with tremendous sadness that they announce the death of their loving cousin, Larry Myers, as verified by his cousin, Todd Darrell. To his many devoted followers, he is just "Mr. Buttermilk Biscuits." Friends and family said Larry made a valiant effort and he triumphed over some of life's most formidable obstacles. Darrell said he would be sorely missed.
Darell was also calling out to Myers' supporters for assistance in the hopes of raising money to help the family. He created a GoFundMe page to collect money for his funeral expenses and solicited donations from friends and family. To everyone, he sent his gratitude and best wishes. The family asks that his fans pray for them.
Myers said on the program that he had gained weight after experiencing stress after the deaths of his nephew and mother. According to him, food was his way of soothing himself. He only found joy in the kitchen and at the table.
An aspiring gospel singer, he gained widespread attention after releasing the song "Mr. Buttermilk Biscuits." About five years before he joined the program, he underwent weight reduction surgery. Unfortunately, he swiftly gained back the weight of 400 pounds.
Meyers also disclosed that, in an effort to restore his health, he would be undergoing a second weight-loss operation.
Myers was clearly committed to his exercise regimen and healthy living in the months preceding his death, as seen by the many posts he made on Facebook about these topics.
Copyright 2023, DailyDig.com