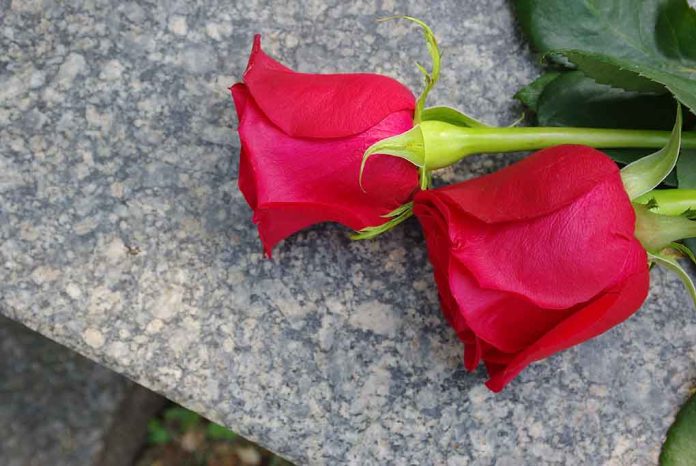 (DailyDig.com) – On July 13, her family revealed that actress Josephine Hannah Chaplin, 74, the sixth child of the eleven offspring Charlie Chaplin fathered, had died in Paris.
Chaplin's birth in 1949 on March 28, was in Santa Monica, CA. Chaplin's parents were an actress from England, Oona O'Neill, and the famed Charlie Chaplin. Geraldine was the firstborn child, and Michael was the second child prior to Josephine's birth.
She co-starred with Michael and Geraldine in the opening sequence of her father's "Limelight" from 1952. She was also featured in his "A Countess From Hong Kong" from 1967.
In Menahem Golan's movie "Escape to the Sun" in 1972, Chaplin co-starred with Laurence Harvey. She co-starred with Kiefer Sutherland (in his first movie) and Liv Ullmann in 1984's "The Bay Boy," a film directed by Daniel Petrie. In the 1988 miniseries "Hemingway," she was Hadley Richardson, the first wife of Ernest Hemingway who was played by Stacy Keach.
Chaplin, who lived in Paris for many years, mostly appeared in French pictures. The last movie she was in, she costarred with Mike Connors in "Ciudad Baja" in 1994.
Her father died on Christmas Day in Switzerland in 1978, and the following year, two guys staged a weird extortion attempt against her family by stealing his coffin with his remains. His family declined to pay the ransom for the return of his body, but it was found 11 weeks later.
She married Nikki Sistovaris, a Greek businessman, in 1969 and was wed to him until 1977. After their divorce, she lived with Maurice Ronet, a French actor, until he died in 1983. Jean-Claude Gardin, who was an archaeologist, was her second husband; they were married from 1989 until he died in 2013.
She is survived by siblings Geraldine, Michael, Victoria, Eugene, Jane, Christopher, and Annette, and her sons Arthur, Charly, and Julien. The funeral will be a private family affair in Paris.
Copyright 2023, DailyDig.com