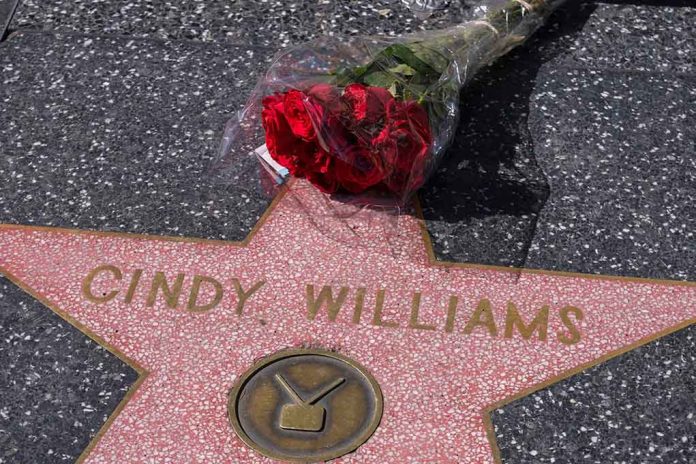 (DailyDig.com) – Cindy Williams, a Laverne & Shirley actress, died on January 25 at the age of 75 after a short illness, according to her children Zak and Emily Hudson.
On the classic comedy, Williams played Shirley opposite Penny Marshall's Laverne. She also appeared in George Lucas' 1973 film American Graffiti and Francis Ford Coppola's 1974 film The Conversation.
But she was best known for Laverne & Shirley, the spinoff from Happy Days that aired on ABC from 1976 to 1983 and was one of the most beloved sitcoms on television at the time.
On the comedy about a couple of roommates who were employed at a Milwaukee bottling plant in the 1950s and 1960s, Williams portrayed the strict Shirley opposite Marshall's more flamboyant Laverne. Penny, her co-star, died in 2018 at the age of 75. Garry Marshall, the series' co-creator, was Penny's brother.
In her show business career, Williams appeared in a few episodes of Law & Order: SVU, 7th Heaven and 8 Simple Rules. Other television appearances include The Odd Couple, A Christmas Dream, CHiPs, Sam and Cat, Getting By, Room 222 and Normal Life.
Williams published Shirley I Jest: A Storied Life in 2015 and had just finished a national theatrical tour, Me, Myself, and Shirley.
Liz Cranis, the family spokesperson and Williams' personal assistant, released the family statement: "The passing of our kind, hilarious mother, Cindy Williams, has brought us insurmountable sadness that could never truly be expressed. Knowing and loving her has been our joy and privilege. She was one of a kind, beautiful, generous and possessed a brilliant sense of humor and a glittering spirit that everyone loved," the statement started.
The message also said that her family has always been and will continue to be proud of her for her numerous accomplishments. She had a lifetime passion for saving animals, was a creative artist, had faith, and most importantly, she could make the world laugh! May everyone's laughter continue, as she would want it to. They also thanked her admirers for their support. They wanted them to know she loved them as well.
Copyright 2023, DailyDig.com