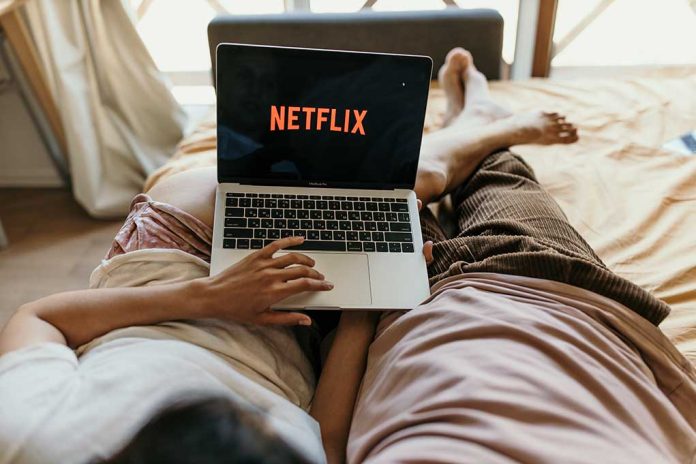 (DailyDig.com) – Adam Sandler achieved a new best-reviewed picture after dozens of movies.
The adolescent comedy, which became available on Netflix on August 25, has a 96% 'Fresh' rating on Rotten Tomatoes. Sandler's newest Netflix offering, "You Are So Not Invited to My Bat Mitzvah," has received more positive reviews than any of his other films in his three-decade career.
The movie is now Sandler's highest-rated picture on the platform, surpassing his 93% score for the basketball movie "Hustle" in 2022. It also outperforms his previous films, "The Meyerowitz Stories" from 2017 and "Uncut Gems" from 2019, both of which received 92% and 91%, respectively. The rankings might change later if "Bat Mitzvah" receives more unfavorable reviews.
Sandler plays a small supporting role as the father of Sunny and Sadie, two of the adolescent leads, who are his real daughters. Sandler is also the producer of the movie.
A lot of favoritism among the cast and crew led to a funny and pleasant movie for kids, according to one assessment. They'll feel most connected to the protagonist's wrestles as she gets ready for the movie's climax. Being Jewish is not necessary for enjoying the film, although it surely helps.
According to the plot summary for this film adaptation of Fiona Rosenbloom's young adult novel, best friends Lydia, acted by Samantha Lorraine and Stacy, acted by Sunny Sandler, have always wanted wonderful bat mitzvahs, but when drama at Hebrew school and a popular boy (and a crush by one of the girls), Andy Goldfarb, acted by Dylan Hoffman, get in the way, things go hilariously wrong.
Sammi Cohen of "Crush" helms the movie, while Alison Peck of "The Hunger Games" wrote the script. Both Alloy Entertainment and Happy Madison were involved in its production. Jackie Sandler, Idina Menzel, Sarah Sherman, and Luis Guzmán all make appearances.
The work is part of Sandler's ongoing $250 million contract with Netflix. Incredibly, the actor has contributed eight films to the streaming site, from the drama/comedy "Sandy Wexler" to the Western satire "The Ridiculous Six."
Copyright 2023, DailyDig.com