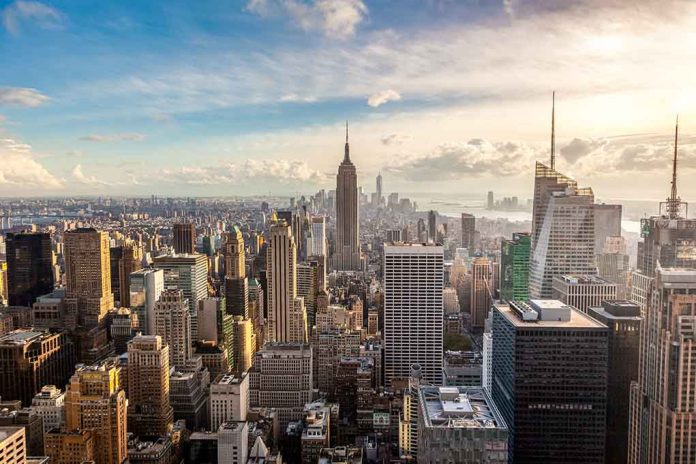 (DailyDig.com) – On August 10, Mayor Adams delivered a grim warning to President Biden, saying that NYC would be destroyed by the migrant crisis if the federal government didn't provide emergency aid.
However, Biden has not offered any further support or guaranteed any additional funding. Adams said that he has not had any personal interactions with the president so far in 2023. He stated that they have been in contact with the White House on occasion and that there is now a team from Homeland Security on the scene.
Tom Perez, one of President Biden's advisors, met with the mayor for 30 minutes in private on August 10. They were able to discuss what NYC values most. Strategies, locations, and obtaining permission to work were discussed.
Adams has repeatedly pleaded with Biden's administration to increase funding to provide social assistance and housing for those seeking refuge in the US. The federal government has only pledged or provided a total of $142 million. When asked whether Perez was questioned regarding the slow flow of federal funds, no details were provided.
The mayor had already met with Perez on July 27 when he traveled to DC to lobby for more government funding. However, the mayor only walked away with a promise from Secretary Alejandro Mayorkas of Homeland Security that one administration employee would be assigned to better coordinate federal and city government efforts. Elected politicians from all different political parties in the area mocked the idea of a liaison, saying it wasn't enough.
About 100,000 people have arrived in the city since the spring of last year. The city still provides services for an estimated 57,000 newcomers. On average, the city spends $383 every night on necessities for each migrant family, including food, housing, and medical attention.
If arriving migrants remain constant, the yearly cost of the operation is estimated at $3.6 billion, or $9.8 million per day, according to City Hall.
The federal government contributed $142 million, while the state consented to pay $1 billion of the whole $4 billion cost.
Copyright 2023, DailyDig.com