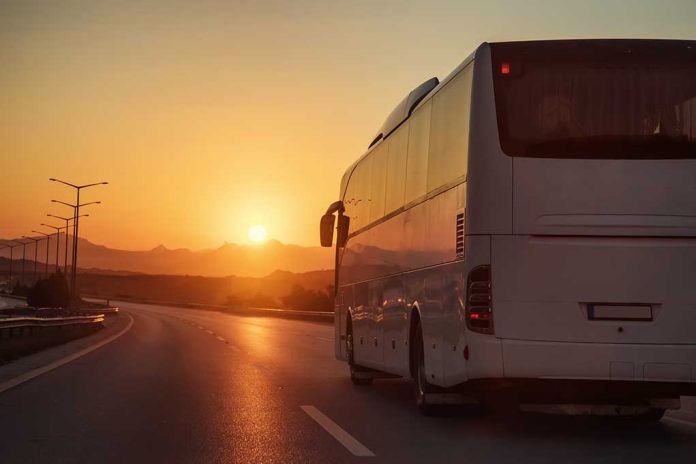 (DailyDig.com) – One of Boston's finest exports, Aerosmith, will soon survive only in archival recordings and personal nostalgia.
On July 2 in Philadelphia, Aerosmith kicked off their last tour, "Peace Out," with a two-hour show that covered their whole career. It's the final opportunity for the world to see the brilliance that put these New Englanders at the pinnacle of rock's greatest artists.
The iconic band performs on a 360-degree platform in this high-energy event. Cowboy hats were worn by Steven Tyler, the lead singer, bass player Tom Hamilton, and guitarists Brad Whitford and Joe Perry as they launched into "Back In The Saddle." For as long as anybody can remember, the song has been playing at the start of every Aerosmith concert. A massive logo for the band descended from the ceiling, accompanied by an equally massive pair of wings.
With Tyler's signature scarves draping the microphone stand, he and Perry recreated one of the band's most famous stances. At the very end of the tune, Tyler sang out an extremely high note, demonstrating that he still has what it takes at age 75.
The tour is described as a celebration of Aerosmith's five decades of classic rock and many of the most memorable songs of all time, such as "Sweet Emotion," "Walk This Way," and "Dream On."
Two more significant radio successes from the '80s and '90s, "Cryin'" and "Love In an Elevator," followed. The band also gave the audience a few treats, including the Mississippi Delta blues-influenced "Hangman Jury," "Seasons of Wither," and "Adam's Apple."
With a catalog as extensive as Aerosmith's, several of the greatest singles had to be left off the setlist, including "Dude (Looks Like A Lady)" and "Train Kept A-Rollin'," which usually served as the concert closer on earlier tours.
On Saturday, Aerosmith performed in Philadelphia for the 40th time in their career. When Tyler sang the closing song to finish the event, he snatched a piece of falling confetti out of the air and ate it while streamers and confetti fell from the ceiling.
Copyright 2023, DailyDig.com