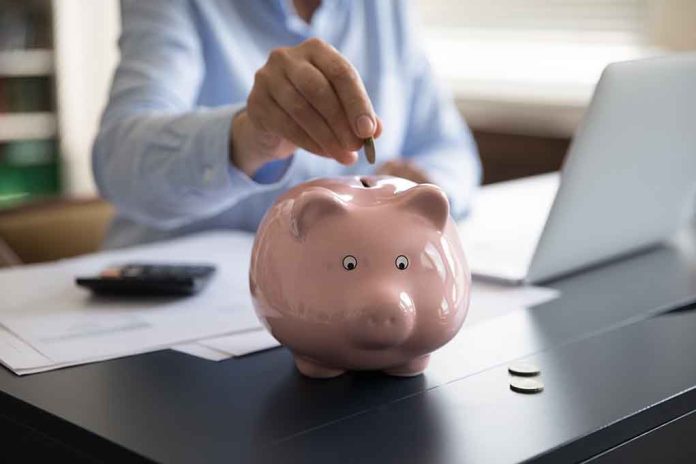 (DailyDig.com) – On September 10, Alastair Stewart, 71, reported that his short-term recall had become problematic and his motor abilities had become extremely tricky due to dementia. After feeling "discombulated" for between six and nine months, Stewart claimed he finally went to the doctor.
He compared the experience to something out of "Emergency Ward 10" or "Casualty," as the scans confirmed his suspicions that he had suffered many little strokes. A series of smaller strokes (not the kind where your face drops and your arms go wackadoodle) eventually led to his irreversible prognosis of vascular dementia.
Stewart said that he was attempting to lessen the symptoms by engaging in mentally stimulating activities like puzzles, walking the dog, and by eliminating harmful habits like smoking. According to the National Health Service (NHS), around 944,000 individuals in the United Kingdom are afflicted with this illness.
After announcing his retirement in March, he officially left his position that month. He was nearing the age of 71 at the time, but he said that live television still gave him an incredible boost. This is the dream job for anyone. However, the time and effort required to prepare for and then travel to two live interview programs every week from London and Hampshire were substantial.
He planned to step down from broadcasting while he was still on top, despite his advanced age. Fortunately, time is on his side. He simply wants to spend more time with the people and animals that have meant the most to him throughout the years, including his family, his horses, and his favorite charities.
Alexander, Oscar, Clemmie, and Freddie are the offspring of his and Sally's marriage, which dates back to 1978.
Before the IRA killed him in 1979, Lord Mountbatten gave an interview with Stewart, one of the final journalists to speak with him.
After beginning his career in 1976 at Southhampton's Southern Television, he joined ITN in 1980 as an industrial reporter and quickly rose to the position of regular broadcaster.
Copyright 2023, DailyDig.com