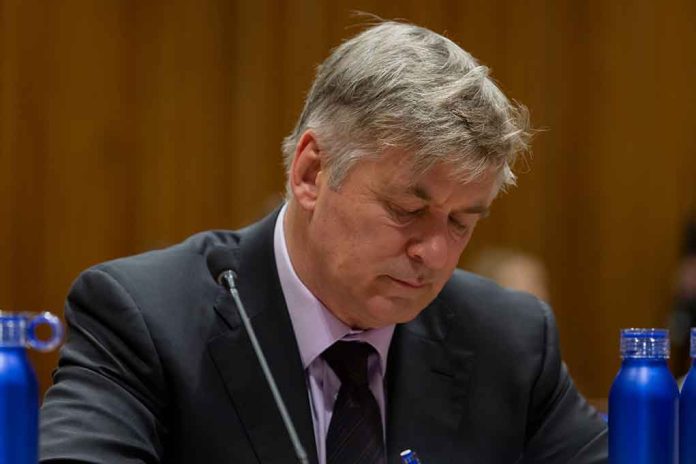 (DailyDig.com) – For the death of Halyna Hutchins, Alec Baldwin will face two charges of involuntary manslaughter. Prosecutors in New Mexico have been debating whether to pursue criminal charges for months. When a gun Baldwin was carrying fired during rehearsals, Halyna was shot on the set of "Rust". Baldwin has constantly stated that he did not pull the trigger. He is one of three people who investigators suspect were involved in Halyna's killing.
Hannah Gutierrez-Reed, a "Rust" armorer, will also face two charges of involuntary manslaughter. David Halls, the assistant director, has consented to admit guilt for the careless use of a dangerous weapon. A suspended sentence and six months probation are among the penalties. Heather Brewer, a district attorney's office spokesman, made the announcement on Thursday, Jan. 19. Before the end of January, New Mexico DA Mary Carmack-Altwies will formally bring charges in New Mexico's District Court.
"After a thorough review of the evidence and the laws of the state of New Mexico, I have determined that there is sufficient evidence to file criminal charges against Alec Baldwin and other members of the Rust film crew. On my watch, no one is above the law, and everyone deserves justice," Carmack-Altwies explained.
Baldwin and Gutierrez-Reed will face two counts of manslaughter 'charged in the alternative'. That is, a jury will decide not only whether they are guilty but also under what definition of the charge they are guilty. According to the news release issued on Thursday, the first accusation is merely involuntary manslaughter. The other accusation is involuntary manslaughter while carrying out a legal act.
Andrea Reeb, the special prosecutor, believes that if any of the three employees charged had done their jobs properly, Hutchins would still be alive today. The evidence plainly demonstrates a history of criminal disregard for gun or public safety, and there is no tolerance for film sets that do not prioritize this safety.
A lawyer, Matthew Hutchins, representing Halyna's widower, with whom she had a child, said that he is glad that charges will be filed and will assist the authorities.
Copyright 2023, DailyDig.com