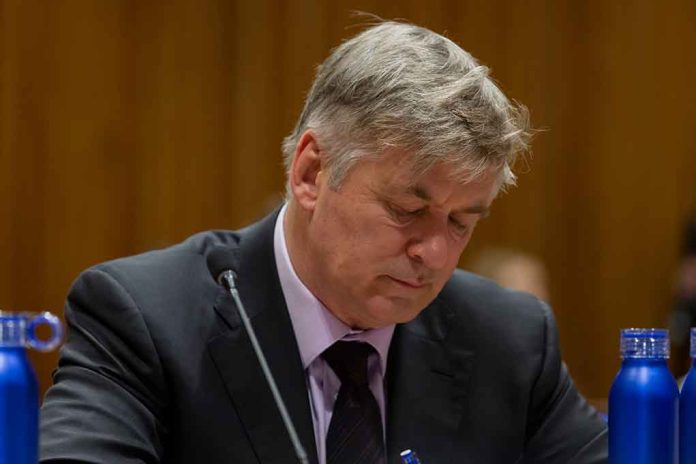 (DailyDig.com) – With the resignation of special prosecutor Andrea Reeb on March 14, Alec Baldwin scored another success in the "Rust" case. A month before, the actor had his legal team submit a motion to dismiss her, claiming that her position as a Republican legislator in the House of Representatives in New Mexico was illegal.
During dress rehearsals, Hutchins was shot by Baldwin. He claims he had nothing to do with the shooting, blaming the gun instead. The state destroyed the weapon, according to Baldwin's counsel.
Heather Brewer, a spokesperson for the First DA of New Mexico, said the weapon is part of the evidence collection. The defense's claim that the gun was destroyed may be related to the fact that the internal parts of the pistol were broken during their functionality testing by the FBI. The weapon is in evidence.
The first action by prosecutors was criticized by legal experts, as attorneys for Baldwin argued that filing charges against him under a law that wasn't in existence at the time of the incident was a violation of his constitutional rights. The incident happened in March 2022, six months prior to the law taking effect.
Andrea Reeb announced her resignation from her position as special prosecutor. During her career of 25 years, she had always made victim justice a top priority. It is now obvious that her resignation is necessary if justice is to be done for Halyna Hutchins' family, since the prosecution has to be free to concentrate on the facts and evidence. She insists the prosecution stay focused on the subject at hand rather than letting her career as a lawmaker and prosecutor influence them.
Brewer said that the district attorney and the special prosecutor had dropped the weapon enhancements to the charges regarding the death on the set of the "Rust" show in order to prevent additional diversions from litigation by Mr. Baldwin and his counsel. The prosecution is looking for the truth, not for the chance to rack up billable hours at a large law firm.
Copyright 2023, DailyDig.com