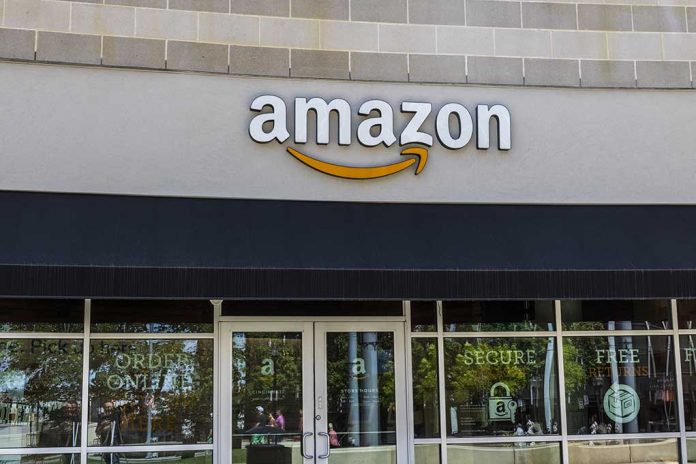 (DailyDig.com) – Amazon has a history of constantly experimenting with new ways to reach customers. They first experimented with physical stores, such as bookstores and convenience shops, neither of which were a good fit. Now, it looks as if they're attempting to secure their iron grip on the market yet again.
This time, Amazon allegedly wants to open retail locations designed and structured to look like department stores. These outlets will focus on serving clothing and technology consumers.
Amazon is reportedly planning to open department stores, its latest experiment in physical retail https://t.co/B4aOuQWhgO

— Sam Shead (@Sam_L_Shead) August 19, 2021
An unnamed spokeswoman for Amazon refused to comment on the alleged project, saying only that the company doesn't respond to rumors or speculation.
Amazon's plan is already affecting stock market rivals, including Bed Bath & Beyond, Best Buy, and Target. All three entities lost nearly 1.5% of their value on the NYSE shortly after the news broke. Notably, Walmart — the company's strongest rival — fell by just 1% instead.
JCPenney, Neiman Marcus, and Lord & Taylor, on the other hand, were already struggling to stay afloat. All three entities filed for bankruptcy at some point in 2020. Others, including Macy's, invested heavily instead, hoping to lure consumers back with fancy marketing campaigns. Some also made retail outlets smaller while improving e-commerce options.
Will Amazon's plan cause these big names to shrink or wash away? Or, is this just another ill-advised scheme doomed to fail? It may just be the company's plan to maximize profits at the expense of other businesses.
Copyright 2021, DailyDig.com