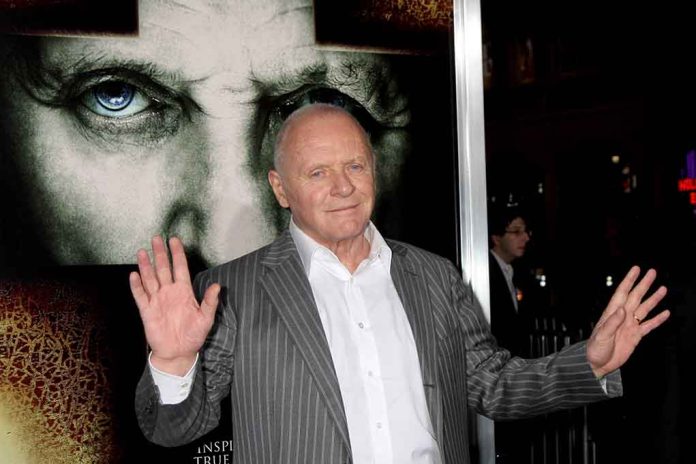 (DailyDig.com) – On Thursday, Anthony Hopkins reached a significant milestone: 47 years of alcohol abstinence. In a truly inspirational video statement, the Oscar-winning actor conveyed his battle with alcoholism and urged individuals to get help if they are trying to cope. Hopkins, who celebrates his 85th birthday on Saturday, Dec. 31, said acquiring sobriety has saved his life.
Hopkins announced that he was commemorating 47 years of sobriety. The video conveys a message that is intended to be helpful rather than heavy. He asserted that he is a recovering addict. He is aware that people are in distress. Children are being bullied in this age of cancellation, hatred, and intolerance. His message is to be gentle with yourself and if someone offends you, stay out of their harmful circle. Enjoy your life and take pride in yourself.
He stated that forty-seven years ago, he was in a horrible position, in despair, and likely did not have much time to live. He only had to admit one day that something was wrong with him. He didn't realize it was an emotional, mental and physical condition known as alcohol addiction. He stated that he is not a specialist on drugs or anything else.
Previously, the Silence of the Lambs star admitted that he was challenging to work with in the early years in his career simply because he was most often hungover. He urged his young fans to be proud of themselves.
"Don't let yourself be put down. Depression is part of being alive, sometimes as is anxiety. Life is tough. But if you need help with any addiction or problem, talk to someone. Talk to someone you respect, whether it's a counselor or to go to a 12-step program. It doesn't cost a thing, but it will give you a whole new life," Hopkins said.
Hopkins stated that he is not a do-gooder, but rather a sinner like everyone else. So, wherever you may be, seek assistance. Do not be embarrassed. Whatever you do, be proud of yourself. Never let anyone bring you down.
Copyright 2023, DailyDig.com