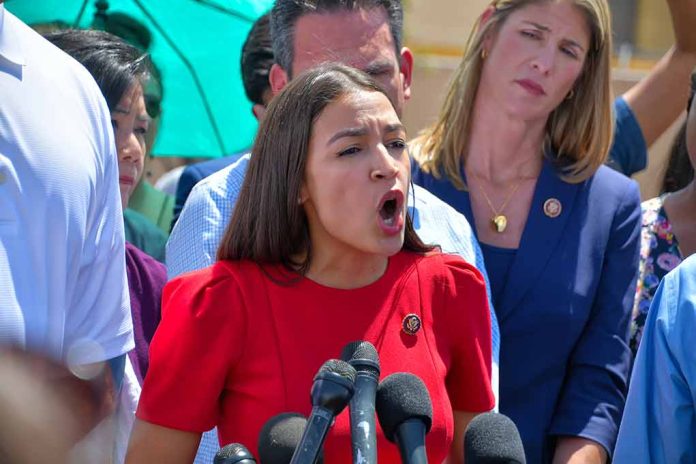 (DailyDig.com) – On May 2, Representative Alexandria Ocasio-Cortez (D-NY) demanded that Senator Dianne Feinstein (D-CA) resign after she had been absent from the Senate for a considerable amount of time due to an illness caused by shingles. Since February, Feinstein has not been seen in Congress.
Ocasio-Cortez said that her failure to either show up or resign is causing significant damage to the court, which is exactly the branch of government that is responsible for removing reproductive rights. Because of Feinstein's absence, Democrats have no choice but to accept candidates who have been endorsed by the Republican Party.
She gave a response to Senators Joni Ernst (R-IA) and Marsha Blackburn (R-TN) after they defended Feinstein and said that the demands for her retirement were ageist and sexist.
Ocasio-Cortez has said that she believes it to be a farce for others to criticize that viewpoint as being anti-feminist. She declared that Feinstein, who is a member of the influential Senate Judiciary Committee, which is responsible for processing judicial appointments, should resign since the Senate Democrats' capacity to execute the confirmation process has been harmed by her absence.
She joined the calls for resignation that were being made by some of her fellow progressive colleagues. Representatives Rashida Tlaib (D-MI), Dean Phillips (D-MN), and Ro Khanna (D-CA) are some of the other Democrats serving in the House of Representatives who are demanding that Feinstein either retire or return to duty.
Feinstein requested on April 12 that Chuck Schumer, Majority Leader in the Senate, allow her to temporarily stand down as a member of the Senate Judiciary Committee and be replaced until she completely recovers from shingles. This request came in the midst of demands for her to resign from her position. She is aware that the crucial job being done by the Judiciary Committee might be hampered as a result of her absence.
However, not long after that, Republicans publicly opposed a request by Schumer to temporarily replace Feinstein on the committee.
Copyright 2023, DailyDig.com