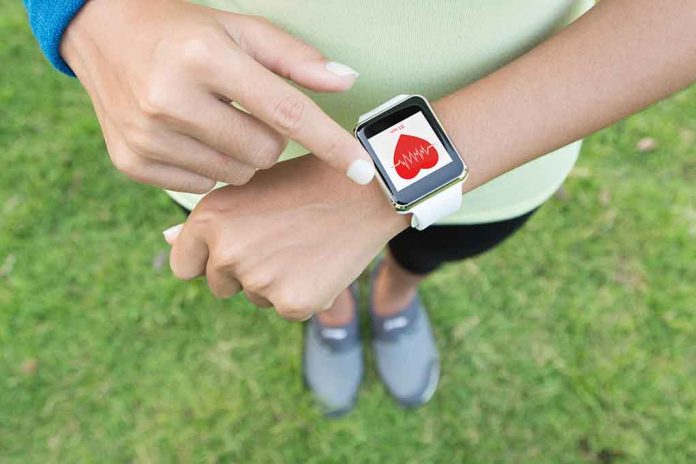 Woman's Life Saved After Her Smartwatch Makes a SHOCKING Discovery
(DailyDig.com) – Smart watches have become an accessory that just about everyone wants. The devices help people tell the time, message each other, monitor their exercise, track their health, and save lives. At least that's what one Apple watch did after alerting its user to heart trouble, eventually leading her to discovering a tumor.
Kim Durkee, a 67-year-old woman from Maine, has her Apple watch to thank for saving her life. The lucky lady explained that back in May, her smartwatch repeatedly indicated she could be experiencing atrial fibrillation (A-fib). The first evening the device showed a possible heart arrhythmia, she ignored it. However, on the third night she decided to visit the emergency room, noting if they found nothing she'd throw away the watch.
But, doctors did find something. Durkee was in fact in A-fib, and a myxoma, a rare tumor forming in primitive connection tissue, was causing the issue. If she had waited, the formation could've brought about a stroke, or even worse, as it was restricting blood flow. On June 27, Durkee went to the Massachusetts General Hospital to undergo a five-hour open heart surgery in which doctors removed the 4-centimeter growth.
The 67-year-old spent nearly two more weeks in the hospital and has a long road to recovery ahead of her. But, that's not getting her down as she has a new outlook on life — and that Apple watch has now become a necessity she always wears wherever she goes.
Copyright 2022, DailyDig.com