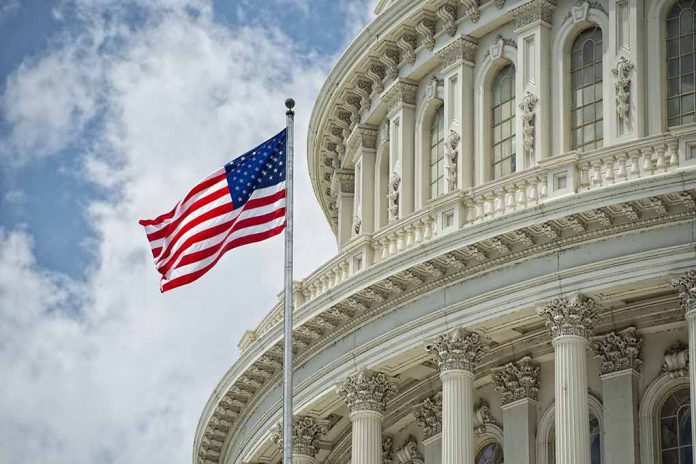 (DailyDig.com) – As shown in Federal Election Commission records, Republican Arizona Sheriff Mark Lamb is the first Republican to enter a high-profile candidacy for the Senate race in 2024.
'Mark Lamb for Senate' was officially registered as the sheriff's primary campaign committee for the 2024 election, since this was widely assumed to be his intended political path. Lamb, the author of the book "American Sheriff: Traditional Values in a Modern World," which was released in 2020, had been onstage with former President Trump at a rally in Arizona back in October.
Independent Senator Kyrsten Sinema, whose connection with many members of the Democrat Party broke in December, is gathering money for a prospective reelection campaign, although she has not indicated if she would run for a second term. She will be challenged by the sheriff of neighboring Pinal County. Only one Democrat, U.S. Congressional representative Ruben Gallego, is running. He stated last week that he had brought in $3.7 million during the first quarter. Lamb may potentially face former Republican governor candidate Kari Lake in the GOP primary, as Lake is still weighing a bid for the Senate.
Sinema and the two additional independents who normally vote with Democrats give the Democrats a 51-49 majority in the Senate, making the Arizona contest a prime target for Republicans seeking to reclaim control of the chamber. The Senate map for 2024 is very advantageous for the Republican Party, with open seats in three states that Trump won.
Lake is also acquainted with Donald Trump, the former president, who supported her candidacy for governor in 2022. The whispers of a Senate candidacy began after her February meeting with the GOP's National Senatorial Committee.
The sheriff is an outspoken supporter of border security measures; he recently informed the Homeland Security House Committee that his deputies have seen an uptick in human and fentanyl trafficking. In a video declaring his campaign, he vowed to go after drug gangs and urged the United States military to destroy them as they destroyed ISIS.
Copyright 2023, DailyDig.com