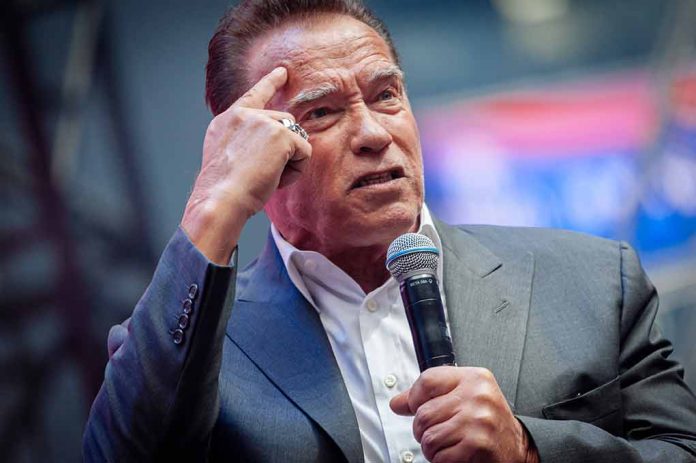 (DailyDig.com) – In an interview conducted on May 16th, former governor of California and actor Arnold Schwarzenegger is a tremendous admirer of Taylor Sheridan, co-creator of "Yellowstone," and his work. He expressed a desire to work with him.
Schwarzenegger has said that he wants to collaborate with Sheridan since he believes he is a brilliant individual. It seems that the "Terminator" actor is a big fan of the "Yellowstone" TV series. The show also has an outstanding cast.
He made this remark about his career in the 1980s, when he and fellow actor and buddy Sylvester Stallone were both in high demand. Schwarzenegger has spoken out about his envy of one of Stallone's latest performances. He wants to be in a role similar to that of "Tulsa King," the Sheridan-created Paramount Network series that Stallone presently stars in.
In the '80s, he just saw himself perform, but now he gets to watch a lot of other people's shows, he said. He used to tell himself that he had to win. It was a race against other competitors, including Stallone. A top spot was crucial for him.
Sheridan is one of those rare writers and directors who can persuade top-notch actors to agree to work with him. Without a screenplay, he convinced Helen Mirren to join the cast of the "1923" Yellowstone prequel. Morgan Freeman, Nicole Kidman, and a host of other in-demand actors have all been cast in the series he is producing.
Schwarzenegger has a brand new part in the May 25 premiere of the Netflix comedy series "Fubar," before he may possibly join forces with Sheridan. His character, CIA operative Luke Brunner, has recently divorced. The story follows the adventures of Brunner and his daughter as they discover that each has been operating as a CIA spy in secret all this time.
On June 7, Netflix will debut a documentary series in three parts titled "Arnold," which features the actor. Fans of Schwarzenegger may also look forward to seeing him in the unreleased sequel "Kung Fury 2."
Copyright 2023, DailyDig.com