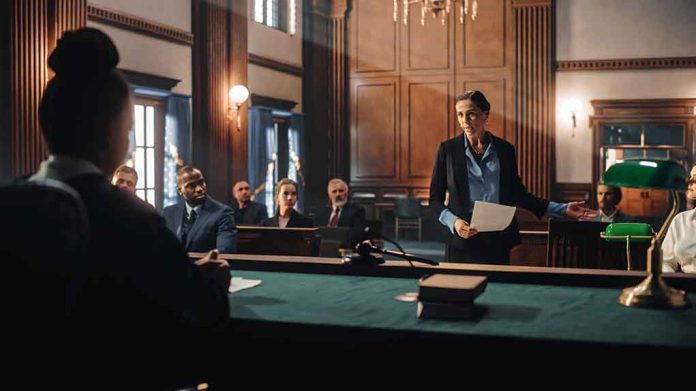 (DailyDig.com) – A judge in Arizona refused Gov-elect Katie Hobbs' plea for sanctions against Kari Lake, her gubernatorial opponent.
Although the sanctions were refused, the judge did grant Hobbs a bit more than $33,000 to cover the expenses of engaging witness testimony at a two-day trial called by Lake to challenge the outcome of the gubernatorial election held in November of 2022.
Lake was defeated in her candidacy for governor of Arizona by Hobbs by a half-point margin. As a result, Lake contested the outcome, arguing that issues with ballot printers at several polling stations on Election Day were the product of purposeful malfeasance combined with procedural flaws. After losing her election case on Saturday, Dec. 24, she has pledged to challenge the court's judgment.
Lake's case was rejected by Judge Peter Thompson, Maricopa County Superior Court, who determined that the court was not presented with clear and compelling proof of the widespread malfeasance that Lake claimed affected the 2022 general election outcomes.
Hobbs' motion for sanctions against Lake was dismissed by the court, which stated that the accusations submitted in litigation were not groundless or filed in bad faith. Attorneys for Hobbs said, "she filed a groundless, seventy-page election contest lawsuit against the Governor-Elect, the Secretary of State, and Maricopa County …, thereby dragging them and this Court into this frivolous pursuit."
Following the dispute, Hobbs petitioned the court for $36,990 in lawyers' fees and expenses paid during the two-day trial. Hobbs also asked for Lake to be sanctioned.
However, the majority of the expenditures related with witness fees were reimbursed. Hobbs claimed $5,900 in compensation for an expert who was engaged to testify during the court proceeding.
She also requested $22,451 in expert witness expenses and an extra $4,689.50 for the payment of a person appointed to check the ballots. According to court filings, the ballot inspector was paid $565 per hour for a total of 8.3 hours.
Hobbs will be reimbursed $33,040.50 by Lake per the court agreement. It further ruled that the funds earn 7.5% yearly interest until it is paid in full.
Copyright 2022, DailyDig.com