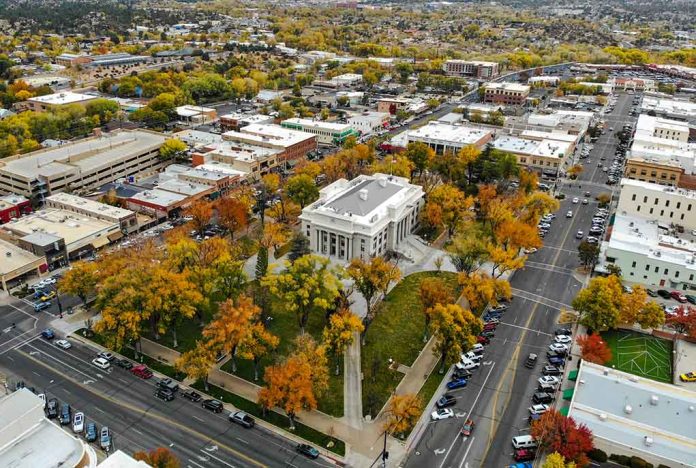 (DailyDig.com) – On Monday, Jan. 9, Arizona Governor Katie Hobbs informed legislators that she will engage with both parties to set her goals for the year.
In her first state of the state address to Arizona's GOP Legislature, Hobbs sought a compromise between strong border security conservatives and humanitarian immigration supporters.
Hobbs announced promises to support public education and solve the state's water problem to a receptive audience from Democrat legislators. As Hobbs committed to supporting abortion rights, numerous Republican members left, predicting the incoming governor's tough legislative battles. Two GOP senators rose and turned their backs on the governor when she spoke on education earlier.
"Katie Hobbs utilized the time-honored State of the State Address to once against promote her radical, woke policy initiatives, rather than address the profoundly serious concerns that Arizonans have regarding the political and fiscal realities of daily life," the Freedom Caucus wrote on Twitter.
Congresswoman Rachel Jones, a Freedom Caucus member, left the governor's address due to the excessive number of unresolved questions, ongoing litigation, and border problems. She exited the House Floor shortly after the State of the State address. She said she would keep her vow to speak for the people.
Representative Alexander Kolodin said he left to speak with Holocaust survivor Hanna Zack Miley, who was asked to speak before Hobbs gave her address.
Hobbs' Monday address inaugurated the 56th Arizona Legislature. After multiple failed lawsuits challenging the election results, state Republicans, including former gubernatorial candidate Kari Lake, vowed to remove Hobbs from office.
Lake's campaign tweeted Monday that Hobbs should be impeached if she approves a pronouns-in-classrooms decree, calling it illegal.
Hobbs is not aiming to legislate pronouns, but Republicans have suggested a law that would bar instructors from addressing pupils by their preferred gender pronouns without parental approval. As governor, Hobbs could veto such a measure.
Hobbs still hopes they can agree on many of the subjects they discussed. She stated that they chose an immature stunt and that they must collaborate to resolve difficult challenges
Copyright 2023, DailyDig.com