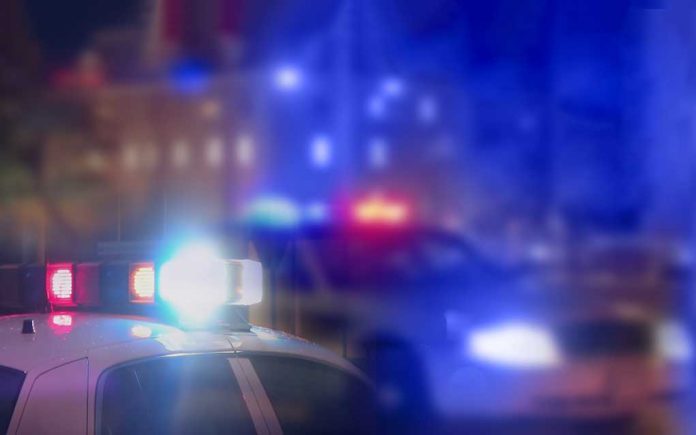 (DailyDig.com) – After pulling over the uncle of a toddler for excessive speeding in a Chevy Camaro, a brave police officer in Michigan was able to save the child's life during the encounter. The infant had stopped breathing.
Commissioner William Dwyer of the Warren Police Department praised Officer Brenden Fraser's extraordinary efforts during his traffic stop. This event demonstrates that police work and traffic stops are not limited to only making arrests and issuing citations.
The Chevy Camaro's desperate driver was speeding to the hospital in Detroit, Michigan, traveling close to 75 and 80 mph in a zone posted for 45 mph at Schoenherr and 12 Mile.
At 6:00 p.m. on August 29, Officer Fraser stopped the car, and dashcam video showed the dramatic rescue as the driver frantically waved his hands to inform the police officer that his nephew of 18 months was not breathing. The baby's eyes appeared to be rolling back toward the back of his head, and Fraser saw that he was beginning to turn blue. Rapidly reacting, Fraser struck the infant in the rear several times, causing the infant to throw up some type of liquid.
A mile from where they were stopped was the nearest hospital, so the infant was sent there. He was eventually returned to his relieved loved ones after that.
Fraser's superiors have put forward a nomination for a lifesaving award on his behalf. He added that he assumed that the motorist was attempting to get away from someone or something or was racing someone. When the driver finally handed over the infant, everything became obvious. When the baby's breathing improved and color returned to its lips, it was a huge relief for Fraser and the baby's mother and uncle.
According to Dwyer, Officer Fraser's routine speeding traffic stop ended up saving the life of a youngster. He used his empathy, ability to communicate, and medical knowledge from his training to revive the infant. The child's relatives, who were naturally panicked, were also soothed by his presence.
Copyright 2023, DailyDig.com