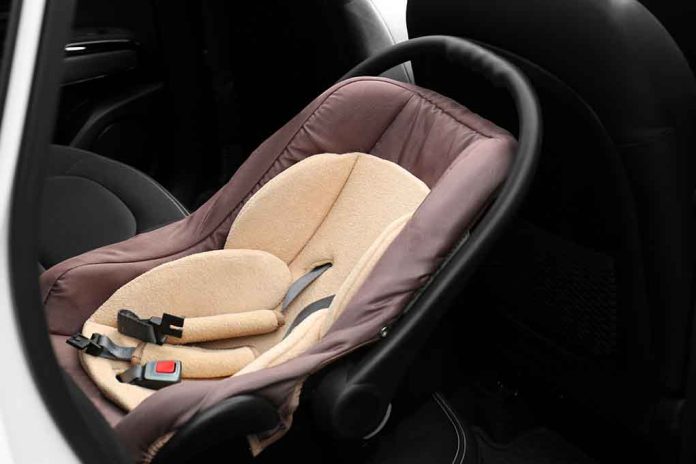 (DailyDig.com) – On July 19, a babysitter in Florida was arrested and charged with neglect for leaving an infant child in a hot car for at least five hours.
After the event in Macclenny, Florida, west of Jacksonville, the Baker County Sheriff's Office (BCSO) charged Rhonda C. Jewell, 46, with 'aggravated manslaughter' for the death of the infant child. Jewell, who had been watching the girl since June, showed up at the home of the baby's mother at about 8:00 in the morning. She left the house with the baby girl and drove to another family's house to babysit for them as well.
After Jewell pulled up, she walked into the house, leaving the baby in the car. She apparently didn't remember her until the baby's mother came to pick up the infant at approximately 1:00 p.m. Early that afternoon, the temperature in Baker County climbed to a scorching 96.6 degrees Fahrenheit, and reports indicated that the inside of a parked automobile reached above 133 degrees.
BCSO Sheriff Scotty Rhoden expressed his difficulty in sharing information about the incident due to his position as the sheriff of a very small town. He asks that the victim's family's privacy be respected and that his community join him in praying for everyone involved.
The child was taken to the emergency room at Fraser Memorial Hospital, where the baby was declared dead.
Jewell was arrested and sent to the Baker County Detention Center. The next morning, she made her first court appearance. The court ordered her bail to be set at $25,000 and that she be fitted with a GPS monitoring device. The court also mandated that she show up at the sheriff's department to surrender her passport while maintaining no interaction with the victim's relatives.
According to Rhoden, we are all granted the precious "gift of life" every time we open our eyes in the morning and close them at night. Having a healthy and secure family is a tremendous blessing. It just takes a moment for everything to turn upside down.
Copyright 2023, DailyDig.com