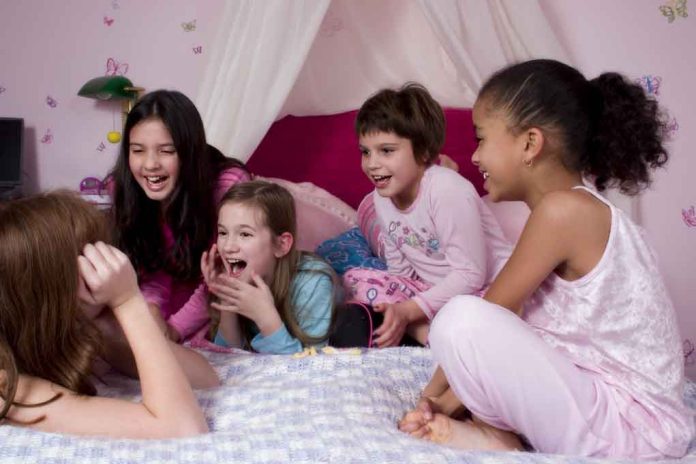 (DailyDig.com) – There was a scarcity of pink paint because the "Barbie" movie production by Greta Gerwig utilized so much of it to bring the dream world to life.
In an Architectural Digest interview published on May 30, Gerwig emphasized that keeping the film's youthful vibe was a top priority. In the "Barbie" film, Ryan Gosling plays Ken to Margot Robbie's Barbie.
Gerwig, the film's director, aimed for a gaudy aesthetic by having everything in "Barbie" be almost a little too pink. She discussed the development of Barbie Land and the people responsible for the movie's famous pink set design.
She said that it was crucial to remember why Barbie was so special to her when she was just a small child. Then she recruited Katie Spencer, a set decorator, and Sarah Greenwood, a production designer, to take on the task.
Greenwood has said that the midcentury modern architecture of Palm Springs served as an influence on the creation of the "Barbie" universe. The film's setting is also reminiscent of a Southern California beach town, with its distant mountains and palm trees.
Greenwood had already stated that pink served as the film's concept and that it was a true adventure to work with the painters to get the proper shade of pink. As the designer, she said that there was a global scarcity of the neon hue of Rosco paint since it was used to make genuine sets. The color pink, she said, had been exhausted.
Gerwig has said that she wanted to replicate the film's dreamhouses because of their absurd sense of joy. The "Barbie" protagonist's house is not a good fit for anybody who isn't a true exhibitionist because of its blatant pink color scheme and open architectural style. Nothing can be closed off or kept out. There are no hiding locations in a dream home; therefore, you should never put anything you want to keep secret there.
On July 21, 2023, "Barbie" will premiere in cinemas.
Copyright 2023, DailyDig.com