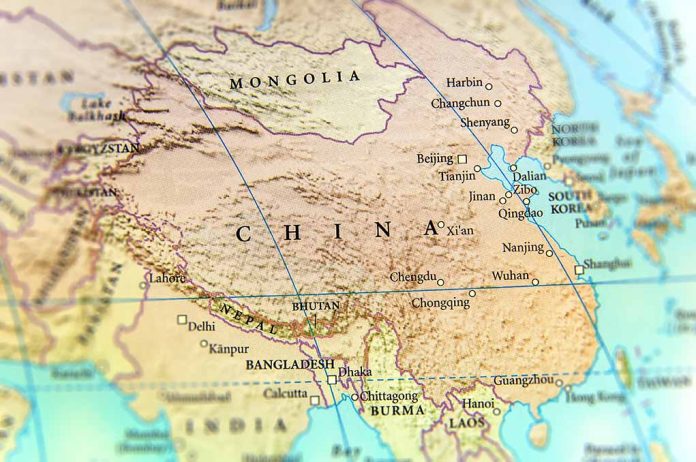 (DailyDig.com) – A map purportedly backing Beijing's controversial territorial claims is said to appear in the new "Barbie" film, but China is ignoring the growing uproar over the rumor.
Warner Bros. has spoken out in defense of the picture, insisting that the map is just a "child-like crayon drawing" and not politics.
The upcoming summer film starring Margot Robbie has been prohibited in Vietnam due to concerns that it may promote Chinese territorial claims in the South China Sea.
On July 11, reporters inquired about this with Mao Ning, a spokesperson for the Chinese Ministry of Foreign Affairs. He minimized Hanoi's outrage. China has taken a straightforward and unambiguous position regarding the South China Sea conflict.
Ning said that the conflict should not be used as a precondition for cultural exchange between Vietnam and the rest of the world.
There is disagreement between China and the Philippines, Vietnam, Taiwan, Indonesia, Malaysia, and Brunei over the territory shown by the nine-dash line on the map, which represents China's claim to a significant portion of the disputed waters.
In a landmark decision, a court in The Hague declared the CCP's map to be unlawful. Beijing vehemently objected to the declaration.
Since China has lately challenged the United States as Hollywood's most lucrative market, the decision to include a map of the globe in "Barbie" is a reflection of the growing concern about Hollywood's growing reliance on China. Studios have been accused of whitewashing human rights abuses in China in an effort to appeal to the country's audiences.
Michael Sobolik, a fellow at the American Foreign Policy Council, recently criticized "Barbie," stating that in order to make money, Warner Bros. had capitulated to the murderous CCP government.
Legislators in the nation of the Philippines have also voiced displeasure with the film's map, leading some to speculate that the country's government may prohibit the film's release.
Francis Tolentino, a senator in the Philippines, has demanded the nine-dash line to be suspended because he claims it threatens Philippine sovereignty.
Copyright 2023, DailyDig.com