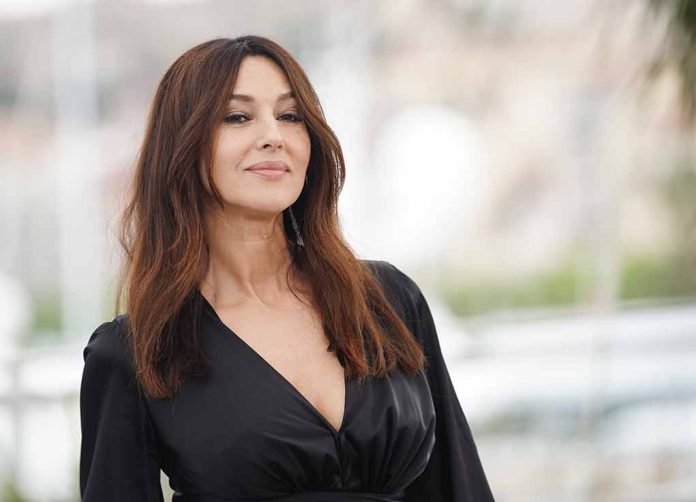 (DailyDig.com) – There are both returning and new cast members in Tim Burton's follow-up to his 1988 smash blockbuster. Monica Bellucci, who can presently be seen in the comedy "Mafia Mamma," has entered discussions to join the famous names of the cast of "Beetlejuice 2."
Michael Keaton will be back as the annoying spirit Beetlejuice, and Jenna Ortega will be the star. Also, Winona Ryder will reprise her character, Lydia Deetz, as Ortega's mom. Among the returning cast members are Catherine O'Hara and newcomer Justin Theroux.
The movie's premise is a closely guarded secret, but we do know that Ryder will be returning as Lydia. Her unidentified daughter is played by Ortega. Lydia's stepmother, Delia Deetz, portrayed by Catherine O'Hara, will also be returning.
This month, Warner Bros. will begin filming the project and is already in the process of casting. Tim Burton, who helmed the 1988 original, is returning to lead the new film.
The 1988 Tim Burton film 'Beetlejuice' is still well remembered and often quoted.
In the film, Geena Davis and Alec Baldwin play a dead couple who are trapped in their house by the incoming Deetz family. Lydia Deetz, the Deetz family's youngest child, unwittingly reawakens the family's poltergeist, Beetlejuice.
After directing Disney's "Dumbo" in 2019, Burton will not have a theatrical release until "Beetlejuice 2" in 2023.
The "Beetlejuice 2" production team includes Burton's Plan B, and a few others. The script was written by Miles Millar and Al Gough, the makers of the Netflix series "Wednesday" starring Ortega.
In addition to her native Italy, Bellucci has found success in France with films like "Malèna." In the United States, she has acted in everything from "The Passion of the Christ" to "The Matrix." Currently on Bleecker Street, she is costarring with Toni Collette in "Mafia Mamma."
The release date of September 6, 2024, was confirmed by Warner Bros. on May 9. It replaces "Blade," from Marvel, which had to halt preproduction last week because of the writers' strike.
Copyright 2023, DailyDig.com