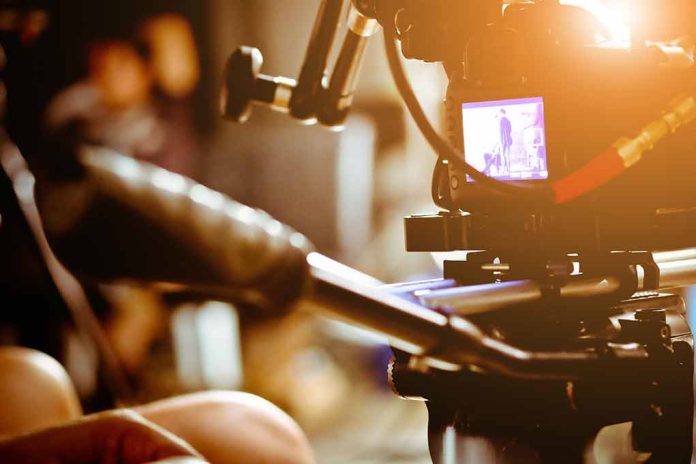 (DailyDig.com) – The police department of Vermont said on July 21 that two props had been stolen from the "Beetlejuice 2" set on two separate occasions in East Corinth, VT.
For those who have seen the 1988 version of "Beetlejuice," the sculpture may appear familiar; it was one of Catherine O'Hara's character, Delia Deetz's, inventions. Deetz was imprisoned in it twice: once by movers lugging it into the home and once by Michael Keaton's character, Beetlejuice, who brought the sculpture to life.
A Tweet by the police stated that they had spoken the statue's name three times, but no response had been received. The theft of the pumpkin-topped lamppost and the 150-pound sculpture is under investigation. Two images of the mysterious gray statue were also included in the Tweet.
Not for the first time has a film set been broken into, and "Beetlejuice 2" is not the only victim. Netflix had a value of $500,000 in items stolen from the Paris location of "Lupin" and a value of $330,000 in items robbed from the London location of "The Crown" in February 2022. Several production trucks used in the royal drama allegedly had more than 350 things stolen, while the series starring Omar Sy had equipment removed.
Production on the sequel to "Beetlejuice", the 1980s cult film, started in May, and it stars Tim Burton's "Wednesday" heroine Jenna Ortega as Winona Ryder's daughter, Lydia, as well as O'Hara, Ryder, and Keaton. The ensemble will also include Willem Dafoe, Monica Bellucci, and Justin Theroux.
In an earlier teaser for "Beetlejuice 2," Keaton said that the filmmakers wanted to follow the same formula as the original. According to him, there's a lady holding a fishing line in the afterlife's main waiting area. He's eager to spread the word since he's so enthusiastic about it. She is attempting to get a cat to move by pulling on its tail with the line.
Although "Beetlejuice 2" is scheduled for a September 6, 2024 release by Warner Bros., it may be delayed if the SAG-AFTRA strikes continue.
Copyright 2023, DailyDig.com