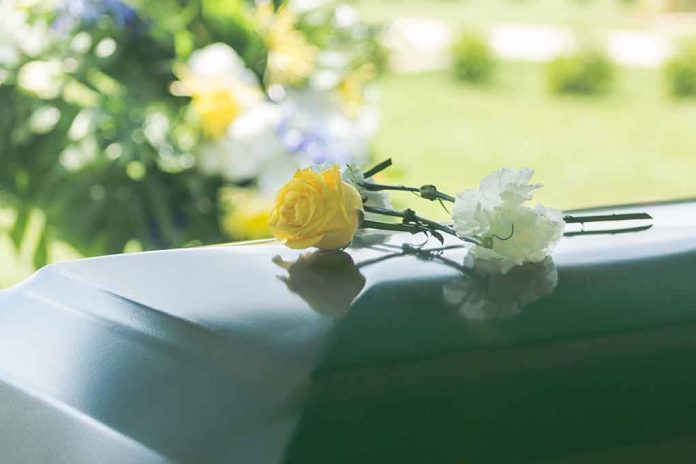 (DailyDig.com) – Adrienne Vaughan, 45, president of Bloomsbury USA, the "Harry Potter" publisher, died in a boating accident off the coast of Amalfi.
The catastrophe that befell Vaughan along with her family occurred in Italy on their vacation.
Mike White released a statement on August 10 detailing the pain the family has been through since Vaughan was killed by a speedboat's propeller. Her death, he added, had shattered their home and the family. Her tragic death and subsequent departure from her family's lives are incomprehensible.
According to him, they expect the Italian officials to initiate a thorough inquiry into the events leading up to her death. They will determine who is to blame and see to it that those guilty are brought to justice in accordance with Italian law.
Elio Persico, the motorboat's 30-year-old captain, has been charged with negligent harm and culpable manslaughter for allegedly piloting the boat while intoxicated and high on cocaine. His level of intoxication and the impact of the drugs on the ability for him to do his job were both unknown at that time.
White had earlier said that Persico crashed his speedboat into the hull of a 130-foot ship carrying a wedding party because he was preoccupied with his mobile phone.
It has been said that Vaughan was sunning herself on the front end of the boat at the moment of the collision and was thrown into the sea, crashing into the water between the two boats. Stunning footage from the scene suggests that following Vaughan and her husband, White, being thrown overboard, Persico may have tried to reverse the speedboat.
The boat then backed up onto Vaughn, striking her with the whirling propeller. White had surgery on his clavicle, while Persico fractured his ribs and sustained pelvic damage. Mason, 11, and Leanna, 14, were treated for shock but suffered no bodily injuries.
Vaughn, who had a slash to her neck and one arm severed by the propeller, was transported to the hospital, but she was pronounced dead before medical help arrived.
Copyright 2023, DailyDig.com