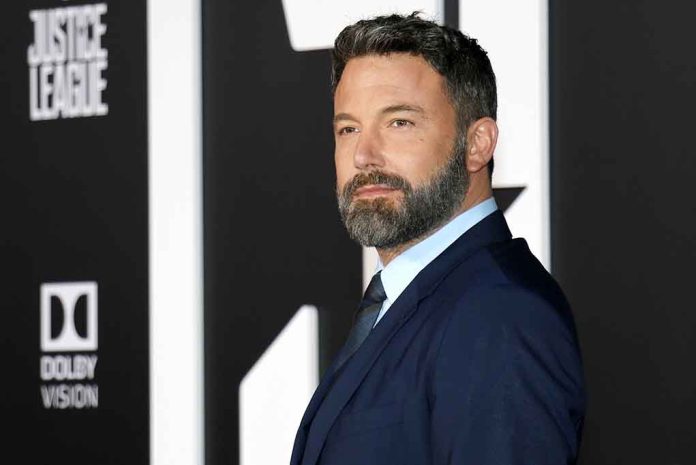 (DailyDig.com) – We all know Ben Affleck is addicted to Dunkin' Donuts, but now he's bringing Jennifer Lopez with him on the journey.
The 50-year-old Oscar winner spent the weekend in Boston filming a commercial for his beloved coffee company. Affleck, a native of Cambridge, Massachusetts, is often seen with a Dunkin' Donuts coffee mug held in his hand. On this occasion, he was accompanied by Lopez, who was dressed warmly for the frigid New England conditions.
The actor is a well-known devotee of the Atlantic Coast coffee shop, which has inspired several jokes accompanying his iced coffee purchases. In a 2019 interview with Collider, Affleck quipped that he felt like a spokesperson for the company. "I have Dunkin' Donuts every day. I have it every day, and people are always like, 'Where is that? Is that near here?' So, I feel like I'm spreading the word," he said.
On Twitter, reporter Darren Botelho stated that one client characterized the actor and coffee lover as tremendously amusing and quick-witted. When you thought things couldn't get much nicer, Affleck's wife, Jennifer Lopez, appeared in the drive-thru.
Affleck was observed manning the drive-through window at a Dunkin' Donuts in Medford, Massachusetts, on Tuesday, Jan. 10. A customer named Lisa Mackay posted a snapshot of her encounter with Affleck. He was dressed in a Dunkin' Donuts T-shirt, cap, and headset while he served iced coffees at the drive-through window, according to her Instagram account.
Mackay accompanied her photo with a thank you to Ben and Jennifer for the coffee she had that morning. She told NBC Boston that she signed a video release form after crew members informed her that they were shooting an advertisement.
Lopez was dressed in a fluffy white overcoat and had a cold Dunkin' Donuts beverage as she moved in for an embrace with Affleck after he finished his window stint.
While placing his arm around his wife, Affleck praised the employees on the set. Later, photographers allegedly arrived to photograph the event.
Copyright 2023, DailyDig.com