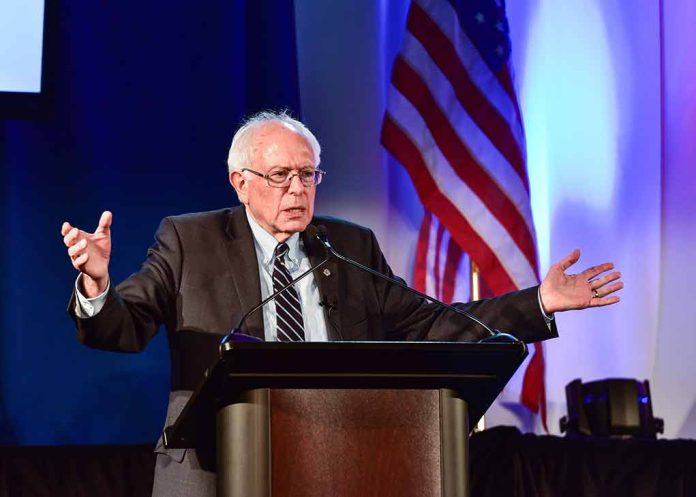 (DailyDig.com) – On April 25, Senator Bernie Sanders (I-VT) said that he would not run for president again in 2024 and would instead throw his support behind incumbent Joe Biden for the presidency.
He said that the very last thing that the United States needs is a conservative ideologue like Donald Trump or another inevitable nominee of the Republican Party. He believes they will attempt to remove women's ability to make their own decisions. They have no intention of tackling the violence caused by the gun epidemic, gay prejudice, sex bigotry, or race discrimination. He said that they would damage democracy in America. His intention is to accomplish everything in his power to ensure that the incumbent president is returned to office.
Sanders, 81, a strong socialist and Biden's primary opponent in 2020, has pledged to do all that he is able to ensure the president's reelection in 2024. Sanders also tried to dissuade other progressive-minded would-be candidates from entering the race.
He ran for the Democrat nomination for president in 2016, but finished second behind Hillary Clinton, the former Secretary of State, in the primary. He thought he may have altered the course of American politics in some way. He considered it an honor to be a presidential candidate in two consecutive election cycles (2016 and 2020).
But for the time being, as the Health, Education, Labor, and Pensions Committee chairman, his responsibility is to determine what he can accomplish to assist policy reform in the US in order to safeguard the interests of workers and to ensure that Biden remains president.
According to Sanders, Joe Biden is the frontrunner for the Democrat nomination. It is the responsibility of the movement for progressive change, and it is his duty to ensure that he takes nothing for granted in his struggle on behalf of America's middle-class workers.
On April 25, President Biden released a video endorsing his bid for reelection and contrasting himself with the Republican Party. He is the third confirmed Democrat candidate, behind Marianne Williamson and Robert F. Kennedy Jr.
Copyright 2023, DailyDig.com