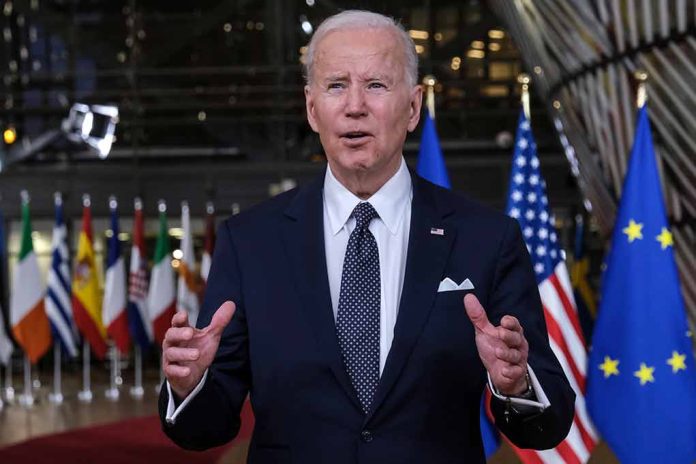 (DailyDig.com) – On May 2, officials from the Biden administration met with artificial intelligence (AI) industry executives to address the regulation and hazards of AI technology in the face of rising concerns. The decision comes as several prominent members of the computer and information science communities sound the alarm about the dangers posed by AI.
The 'National Science Foundation' has pledged $140 million to support responsible AI research as part of the Biden administration's new efforts to address the potential national security vulnerabilities posed by AI. Industry leaders in the field have agreed to assess those risks.
Kamala Harris, the Vice President, will meet with the CEOs of OpenAI (the company behind ChatGPT), Anthropic, Microsoft, and Alphabet as part of a larger push to get other parties involved in conversations about the potent technology. Biden said in April that AI may be hazardous, so he convened a panel of experts on technology and science to consider potential measures to protect humans' rights from AI.
The U.S. government's 'Office of Management' and Budget (OMB) recently announced that it will issue draft guidelines on the utilization of systems powered by AI in order to establish particular rules for government organizations to adhere to, in order to guarantee that the safety and rights of the American people are prioritized in the creation, procurement, and application of AI systems.
The White House has said that AI is among the most potent innovations of our time, but that we must first reduce the dangers associated with it in order to fully benefit from its advantages. President Biden has been quite clear that preserving our economy, national security, and society from the dangers of AI necessitates prioritizing the needs of local communities and individuals via encouraging accountable innovations. This implies, critically, that businesses have an obligation to ensure product safety before releasing it to the general public.
Elon Musk, CEO of Twitter, and Geoffrey Hinton have both sounded the alarm about AI's potential perils. Musk has warned that AI may lead to the demise of humanity.
Copyright 2023, DailyDig.com