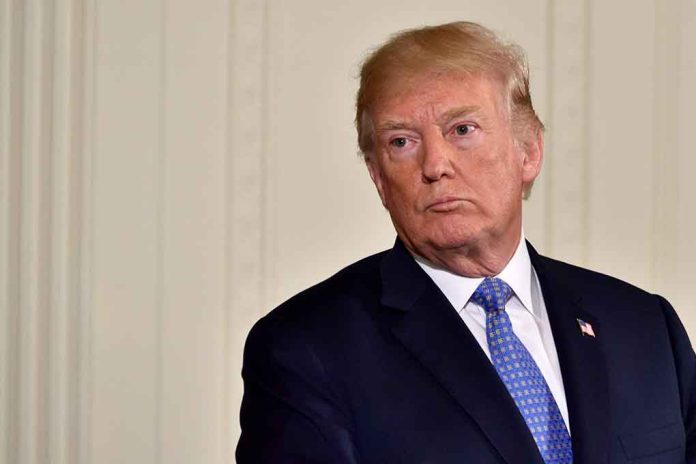 (DailyDig.com) – The United States' planned 2021 withdrawal from Afghanistan will be seen as a catastrophic error in foreign policy. Biden's administration has put the fault solely on Trump's time in office.
An account of the outcomes of U.S. policy surrounding the conclusion of the country's longest war was made public by the White House, which took little accountability for what happened and claimed that President Trump's choices greatly limited Biden's ability to successfully end the war.
However, it places the responsibility on the Afghan military and government leaders for the delayed evacuation of allied and American personnel. Some blame was also placed on the judgments made by the U.S. intelligence agencies and military.
The Trump administration's promise to the Taliban that the United States would withdraw from Afghanistan by a May 2021 deadline as part of the Doha accord was one of the challenging facts left for President Biden to deal with when he took office. This action purportedly forced Biden to withdraw American soldiers. In reality, the United States was allowed to leave the agreement if peace negotiations in Afghanistan broke down, as they did.
Steven Cheung, a spokesman for Trump, replied by stating that the allegations are an attempt by Biden's administration to "gaslight the American people" for their botched exit from Afghanistan, which strengthened the terrorists and resulted in American casualties.
Xi Jinping's intention to attack Taiwan, Kim's resuming their missile testing launches, and Putin's invasion of Ukraine can all be traced back to Biden's demise of US deterrence. Under Joe Biden, our world has grown into a more perilous place to live.
Critics have charged that more might have been done by the Biden administration to prepare for the exit, such as removing friends and civilians from Afghanistan prior to the Taliban's control of the country. Others have said that the chaotic pullout has empowered the Taliban and undone the gains of the last two decades. They have accused the government of not doing more to stop this.
Copyright 2023, DailyDig.com