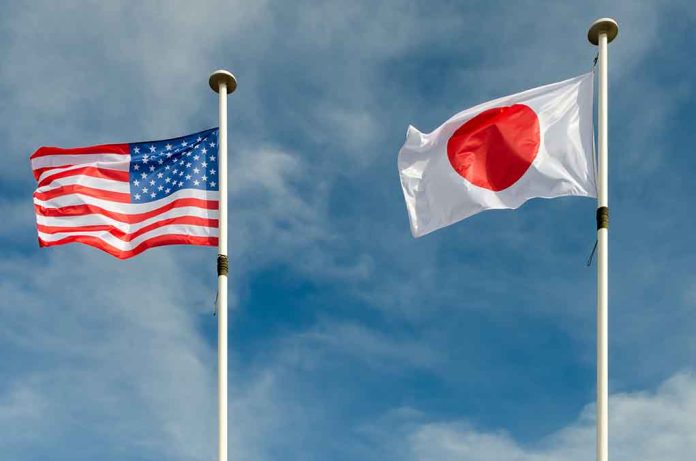 (DailyDig.com) – On Thursday, President Joe Biden met with Japanese Prime Minister Fumio Kishida in Hiroshima ahead of the G7 Summit which kicked off on Friday, the Associated Press reported.
The two leaders showcased the strength of their alliance, with President Biden saying that when the US and Japan "stand together," they are stronger and "the world is safer." Prime Minister Kishida added that in the face of the current global tensions, cooperation between the US and Japan "has evolved in leaps and bounds."
World leaders are meeting in Hiroshima for the annual Group of Seven (G7) economic summit, where the focus will likely include the rising tensions in Asia and the ongoing war in Ukraine.
The G7 is made up of Canada, France, Germany, Italy, Japan, the United Kingdom, and the United States, as well as the European Union.
Amid concerns about the current strength of the global economy, G7 finance ministers and central bank chiefs met ahead of the summit where they pledged to tackle inflation, bolster financial systems, enforce Russian sanctions, and aid countries saddled with heavy debts.
This year's G7 summit is also focusing on the Global South, namely, Asia, Africa, and Latin America, with leaders from countries in that region, including Vietnam, South Korea, Brazil, India, and Australia, being invited as guests at the Hiroshima summit.
For his part, Prime Minister Kishida hopes to use the summit to highlight the dangers of nuclear proliferation, especially in light of North Korea's spate of missile testing and Russia's threat to use nuclear weapons in Ukraine.
To that end, Kishida's choice of Hiroshima to host this year's G7 was deliberate, as it is where the first nuclear weapon was dropped in 1945.
The prime minister, whose family is from Hiroshima, hopes that the choice of city will underscore his country's "commitment to world peace" and help build momentum for a "world without nuclear weapons."
Copyright 2023, DailyDig.com