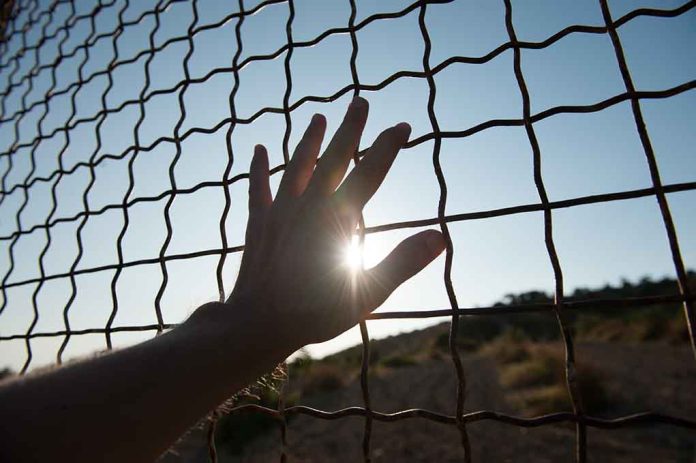 (DailyDig.com) – On Tuesday, February 21, Biden's administration unveiled a plan to deport migrants who either did not notify the United States of their intention to seek asylum or who did not do so while in another country en route to the US.
The public comment period of thirty days must elapse before the Justice and Homeland Security departments can proceed with the plan. As reported earlier this month, the administration has informed the Supreme Court that it intends to finish the rules by the beginning of May.
As soon as they are in force, the regulations would remain in place for 2 years before being reviewed for possible termination, extension, or change.
Since President Biden began office, over 4 million illegal migrants have arrived in the United States, with a record-breaking 2.4 million already coming in the budget year 2022, as reported by U.S. Customs and Border Protection.
It was claimed that under the plan, border agents would presume a migrant is ineligible for seeking asylum in the U.S. when they entered illegally.
The plan was revealed by the government before the expected rescinding of Title 42, the immigration order, which is expected to lead to a rise in illegal immigration. This plan is very similar to one floated by the previous Trump administration, which would have denied asylum to anybody who didn't apply for asylum status in one of the other nations they passed through en route to the U.S.
Title 42 of U.S. law allows for the immediate expulsion of foreign nationals who are believed to have come from a nation with an epidemic. Republicans who disagree with the termination of Title 42 are concerned that the end of the regulation would lead to a surge of asylum seekers at the U.S. border.
The administration's policies towards the border to the south and immigration in general have come under heavy criticism. Republican lawmakers have repeatedly called for the impeachment of Alejandro Mayorkas, the Secretary of the Department of Homeland Security, but the House members have taken no action on the matter.
Copyright 2023, DailyDig.com