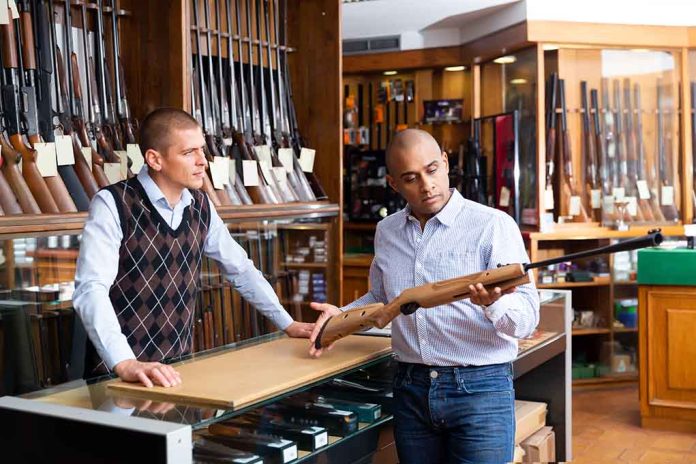 (DailyDig.com) – President Joe Biden follows the modern Democrats' mold by using tragedies to advance various agendas. In fact, he wasted no time placing blame on guns and firearm sales in America after an armed man launched an attack on the Congregation Beth Israel synagogue in Texas.
44-year-old British national Faisal Akram took a total of four hostages in the Colleyville, Texas, incident on January 15. After a standoff that lasted over 10 hours with authorities, the hostages fought back and escaped. FBI agents shot and killed Akram shortly afterward.
Only the suspect suffered injury as a result of the attack. However, Biden still used the event to explain why the US has failed to prevent gun violence by controlling access to firearms. In a January 16 speech, he said the country needs to ramp up gun control while complaining about the ridiculous number of gun sales.
https://twitter.com/AIIAmericanGirI/status/1483091798171992064
Biden stated that America has failed to be consistent and concentrated on gun sales, purchases, and the existence of "ghost" guns. He believes background checks are critical to selling firearms, suggesting that the ability to buy and sell guns in the streets freely leaves authorities woefully unprepared — or even entirely unable — to address the problem.
Biden is once again using an isolated incident to push his agenda, despite its lack of correlation to the subject at hand. Is he concerned about saving lives, or is this just another attempt to dissolve America's constitutionally-granted right to bear arms?
Copyright 2022, DailyDig.com