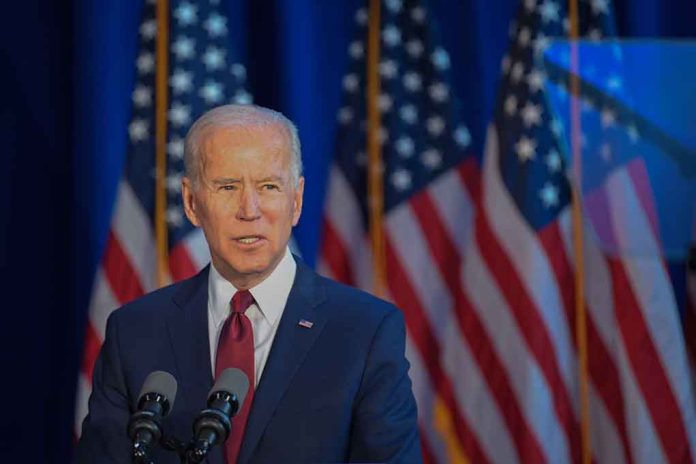 (DailyDig.com) – On the surface, President Biden's visit to Kyiv on Monday, February 20, was a win for Ukraine. Nevertheless, he returned to America on Wednesday, having accomplished little to alter the course of an ongoing war.
According to locals in Kyiv, the surprise appearance of President Biden was met with great enthusiasm. One observer said that it caught them by surprise. According to another, Biden's visit was a sign of American support for them.
Despite mounting domestic pressure to reduce US assistance, Biden's participation was a signal that the US supports Zelenskyy.
In a speech, Biden reaffirmed US support for Ukraine and framed the conflict as part of a larger fight for power between Western democracies and an authoritarian state.
He assured them that American assistance for Ukraine would not wane, that NATO would remain united, and that the US would not grow weary in its pursuit of justice. Biden has said that America would stand behind Ukraine "for as long as it takes" in the battle.
From the beginning of the conflict, President Zelensky has repeatedly requested Western air help, but his pleas have taken on a new sense of urgency in light of Russia's recent decision to mount a massive attack in the eastern part of Ukraine.
This was the first time a contemporary American president had visited a combat zone when US forces were not present, and Biden used the occasion to propose a $500 billion in military assistance package for Ukraine.
Radars for surveillance, more ammo, and anti-tank missiles were among the items provided. Yet, Biden ignored Ukraine's request for fighter planes, and the aid package did not contain any new weaponry.
A specialist on Russia from the Carnegie Endowment for International Peace, Andrew Weiss, has warned that the present amount of Western military help could not be sufficient to tip the fight in Ukraine's favor within the coming months. The alternative is for the administration to provide for Ukraine for a far longer period of time.
Copyright 2023, DailyDig.com