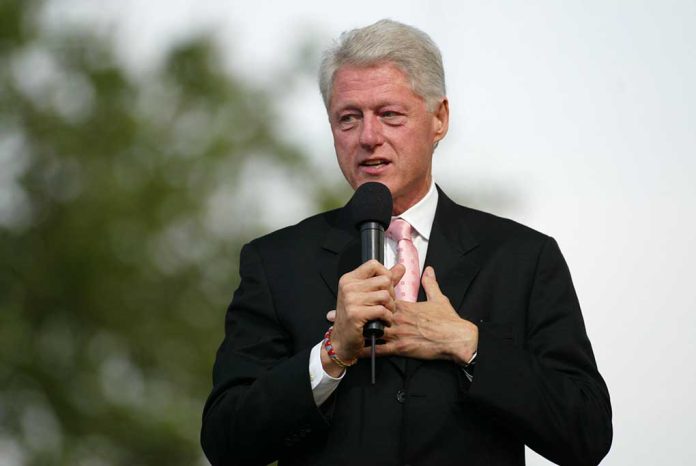 (DailyDig.com) – Senator Joe Manchin (D-WV) has proven to be a true moderate among the Democratic caucus. His colleagues continuously hound him to vote in favor of busting the filibuster, but he has steadfastly refused to support the action. Former Presidents Bill Clinton (D) and Barack Obama (D) have joined talk show host Oprah Winfrey and the progressive Democrats to convince Manchin to dissolve the filibuster.
Obama, Clinton, Winfrey Team Up To Convince Manchin To Kill Filibuster: Report https://t.co/qdRa2EpDGW pic.twitter.com/qAdGp1StGi

— Daily Wire (@realDailyWire) January 7, 2022
According to an unnamed source who spoke with Politico, Manchin told colleagues he heard from all three of these individuals in recent weeks. However, his office declined to comment on or confirm the rumors.
Democrats say Manchin's vote is crucial in ending the filibuster, which would allow them to pass voting legislation that would heavily favor them in future elections.
In early 2021, Manchin stated that he had no intention of removing the filibuster, calling it wrong. He later reasserted that position during an interview with Jake Tapper on "State of the Union" from CNN, stating that he's for making the Senate work together.
With the filibuster in place, there need to be at least 60 votes in favor of passing legislation for it to move on. Currently, the Democrat Party needs at least 10 Republicans to agree with them to pass voting legislation. Without the filibuster in place, they would need only a simple majority — an easy achievement with a 50/50 Senate and a tie-breaking vote from Vice President Kamala Harris.
Copyright 2022, DailyDig.com