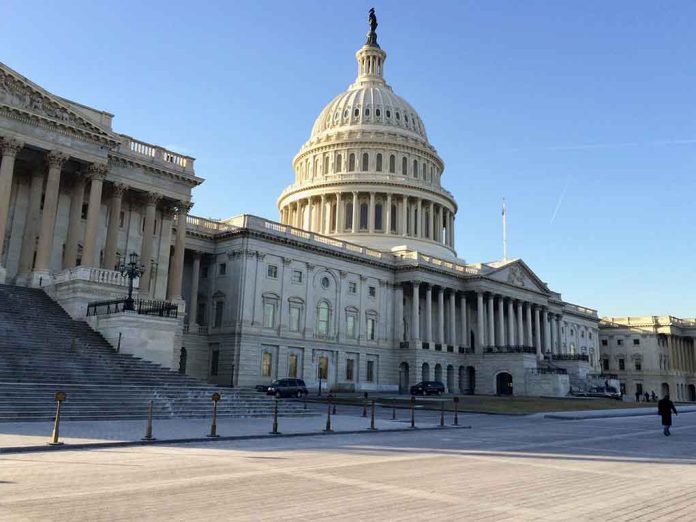 (DailyDig.com) – The U.S. Congress is pushing for more monitoring of Chinese imports because of concerns that they were made using forced labor.
The Uyghur Forced Labor Prevention Act (UFLPA) prohibits Xinjiang-made items made with forced labor from entering American marketplaces and holds perpetrators accountable.
The U.S. government organization tasked with monitoring the evolution of Chinese law and human rights, the Congressional-Executive Commission on China (CECC), has requested that DHS increase its enforcement of the UFLPA.
The CECC commissioners, CECC chairman Representative Chris Smith (R-NJ), Senator Marco Rubio (R-FL), Representative James McGovern (D-MA), and Senator Jeffrey Merkley (D-OR), requested more openness in a letter.
They said that Congress is lacking in openness and knowledge to appropriately evaluate whether legislation's execution matches its purpose.
Smith said DHS has made improvements, but their sturdiness and openness are still problems. According to the UFLPA, importers must prove that imports from Chinese industries, including solar energy systems, farming, and clothing, do not use forced labor.
The letter requested further information on DHS's assessment of products originally suspected of being associated with forced labor. In one case, importers argued that UFLPA didn't apply, and U.S. Customs and Border Protection (CBP) let the cargo into the country even though it originated in a high-risk industry with links to forced labor.
CECC expressed concern in a letter to CBP that importers whose products were being held were arguing that UFLPA did not apply and that CBP was reviewing the application of the law but not reporting its findings to Congress. Forced labor, organ harvesting, sterilization, and arbitrary detention are just some of the ways that China has been accused of committing atrocities against people and genocide against Uyghurs along with various ethnic minorities in recent years.
Concerns about the implementation of UFLPA by DHS were also raised by CECC. These included the likelihood that the act may be avoided via transshipment from foreign countries and purchases made directly from the customer.
Copyright 2023, DailyDig.com