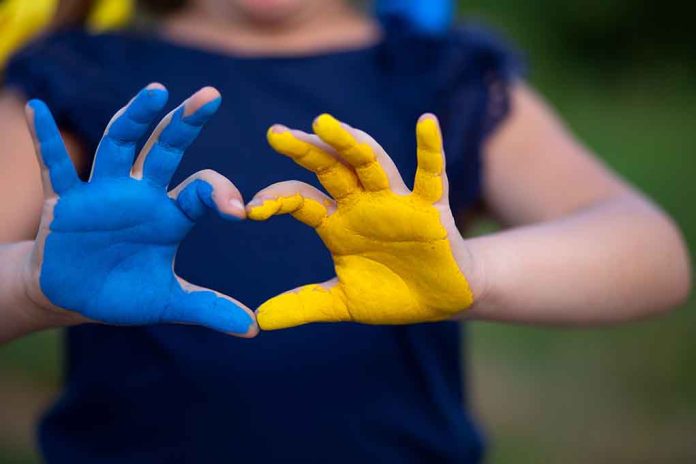 (DailyDig.com) – Ukrainian President Volodymyr Zelenskyy's office said Wednesday, Dec 28 that he had met with BlackRock CEO Larry Fink and that they had decided to collaborate their initiatives to assist in Ukraine's rebuilding.
According to a statement from Zelenskyy's office, they decided to concentrate their work in the immediate term on attracting investments for the most important and crucial areas of the Ukrainian economy. The two sides had met in September to discuss BlackRock's role in postwar rebuilding efforts. BlackRock experts are expected to play an important consulting role in Ukraine's economy. According to the Ukraine president's website, the BlackRock team has been working on a program to assist the Ukrainian government on how to manage the country's rebuilding finances.
"In accordance with the preliminary agreements struck earlier this year between the Head of State and Larry Fink, the BlackRock team has been working for several months on a project to advise the Ukrainian government on how to structure the country's reconstruction funds," read the Ukrainian government statement.
BlackRock graduates, Brian Deese, is close to the Biden White House. Republican state authorities say the corporation is overly ideological and not meeting its fiduciary duties to clients.
The discussion was a continuation of BlackRock's Financial Markets Advisory (FMA) group's work, and no client funds were deployed, according to a spokesperson. According to BlackRock's news release, BlackRock's FMA signed a Memorandum of Understanding with the Ukrainian Ministry of Economy (MoE) to advise on attracting public and private investors to the Ukrainian reconstruction effort.
The news statement said the group is separate from BlackRock's portfolio management division.
Eight days after the US Congress authorized $45 billion in emergency funding to Ukraine, the news brings the expected 2022 total to over $100 billion. Zelenskyy told Congress on Dec. 21 that the aid was an investment in international stability and democracy, not charity.
Zelenskyy stated after the September meeting that they have proven their military prowess. They must also win economically and encourage investment.
Copyright 2022, DailyDig.com