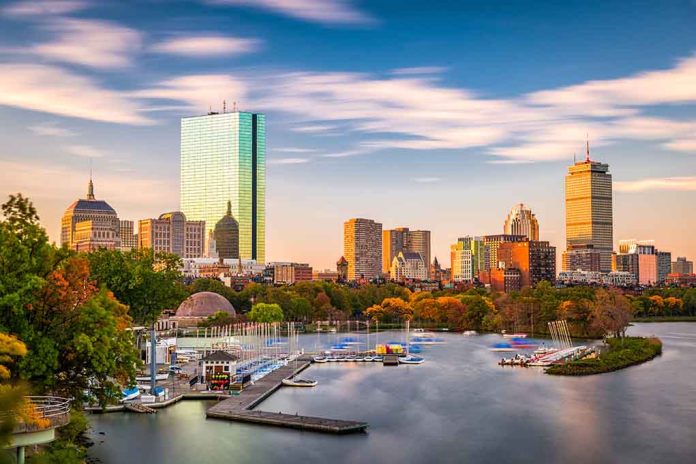 (DailyDig.com) – On Wednesday, December 14, the Boston City Council overwhelmingly authorized a task committee to examine how to make compensation and other kinds of reparation to black Bostonians for the city's participation in slavery and injustice.
Given its racial past, including its endorsement and funding of slavery after Massachusetts banned it in 1783, Boston will be widely scrutinized. Reparations supporters noted its discriminatory housing and post-Emancipation political system that limited black Bostonians' chances. They argued the wealth difference between white and black households persists today.
"This ordinance is only the start of a long awaited yet necessary conversation. The City of Boston, like many areas around the United States, has profited from the labor of enslaved African Americans and has further disadvantaged them by barring them from participating in the same economic mobility opportunities as their white counterparts," stated Julia Mejia, City Councilor.
The NAACP's Boston branch president, Tanisha Sullivan, called the decision an historic and significant first step on what will be a methodical, comprehensive, and equitable process to assist our city to truly understand its role in enabling black enslavement in the US.
Boston protestors have demanded atonement for its involvement in slavery for years. The first black Massachusetts state senator, Bill Owens, suggested reparations in the 1980s.
The founder of the New Democracy Coalition which has fought for reparations for years, Rev. Kevin Peterson, said the ordinance wasn't flawless but moved their community ahead.
Boston's team will evaluate compensation methods and African-American inequities. It will also gather information on prior damages and hold hearings for community complaints. The group will propose reparations and measures to end practices that hurt them and will suggest how Boston could apologize to their citizens for severe human rights abuses and crimes against humanity.
According to Tania Fernandes Anderson, they should start studying how Boston's black community may benefit from a strong reparation strategy. After decades of institutional racism, including slave ownership, institutionalized segregation, housing discrimination, hanging, discriminatory housing practices, and inequalities in education, health care, and police, it's apparent that those who have experienced these issues are owed a debt.
Copyright 2022, DailyDig.com