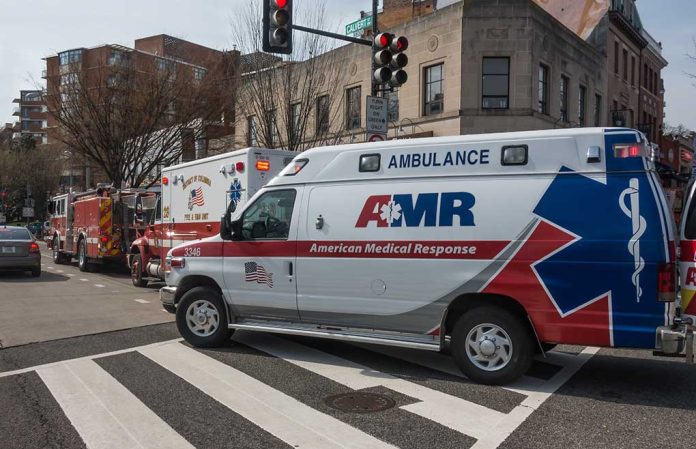 (DailyDig.com) – Last week, a 13-year-old Florida boy named Gabriel Klimis called 911 to report fending off an alligator attack. Klimis called 911 on June 20 and calmly told dispatchers that he was well but had been bitten by an alligator.
When the beast seized Klimis, he was sitting in the shallow water of Howell Creek Trestle in Winter Springs. When he started to stand up, the alligator lunged at him. It started to drag him into the water. He began striking its head and finally managed to get rid of it. He ran up to the beach.
With the aid of his buddies, he dialed 911 and assured the operator he was well and able to walk. He continued by saying that he was alright, except that it hurt a bit.
His injury appeared severe because it went all the way down his leg, so paramedics transported him to the Arnold Palmer Hospital for Children.
Dr. Allison Klimis, Klimis's mother, described the harrowing call she received from paramedics and how, at first, they feared the worst. They claimed to be taking her youngster directly to Arnold Palmer. She inquired as to whether or not it was really necessary. The EMT inquired as to whether or not she desired to see it. After a quick scan, she said, "To Arnold Palmer, right away!"
Jonah, Klimis's brother, who is ten years old, saw the surprise attack unfold. His first reaction was fear for his brother's life. He emphasized that he hadn't seen an actual alligator attack.
A hospital photo taken only a little later shows Klimis sitting up and smiling. A number of stitches and an antiseptic bandage have been applied to his wound.
Later, when asked about the severity of the pain, Klimis responded that it wasn't too bad; the pain just came back slightly because he didn't have the medication for the pain.
An 8-foot alligator was captured by the Florida Fish and Wildlife Conservation Commission close to where Klimis was attacked.
Copyright 2023, DailyDig.com