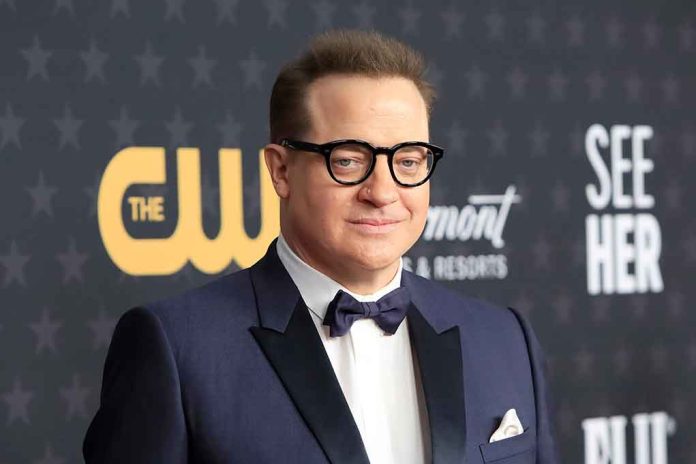 (DailyDig.com) – Brendan Fraser stopped by a London theater on Jan. 20 to provide an introduction to his previous work during a double feature of "The Mummy" and "The Mummy Returns". Fans were so happy to see him that they stood up and cheered.
The actor, who was nominated for his first Academy Award this week for his role as "Charlie in The Whale," disrupted the proceedings at Prince Charles Cinema on Friday, reminding the crowd that the adventurous blockbuster was shot in the United Kingdom.
Fraser, dressed in attire similar to his explorer character Rick O'Connell, expressed pride in standing in front of the crowd that night. He stated that the picture was made in Great Britain and that people should be aware of this. The second film was also shot in the United Kingdom. He informed the crowd that they should be proud of themselves. He then thanked them for their presence.
He went on to say, "We had no idea what kind of movie we were making when we shot this. We didn't know if it was a drama or a comedy or straight-ahead action or romance or horror picture . . . all the above. We had no idea until it tested in front of British audiences. Thank you for that."
Fraser made his Mummy debut in 1999 as adventurer Rick O'Connell in "The Mummy," a film about a party of treasure-seeking adventurers who unleash the furious incarnation of an Egyptian priest hunting for his long-lost love. It generated two further sequels, each with Fraser repeating his role.
Last year, Fraser told EW that he had not yet been approached for a Mummy remake but that he would be willing to reprise his beloved character. He informed them that he is always seeking work if somebody has the proper idea. He remarked that he had never been more renowned or underpaid than he is now. He then joked that they should spread the message!
Copyright 2023, DailyDig.com