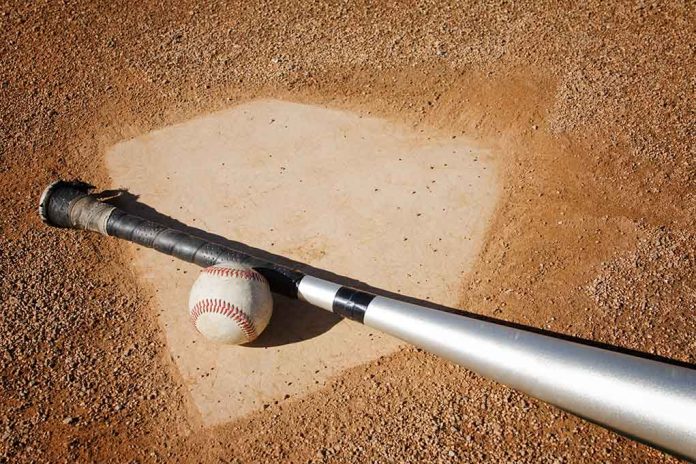 (DailyDig.com) – On the evening of June 10, famed New York Yankees radio live commentary broadcaster John Sterling was hit in the forehead by a foul ball during the team's game against the Boston Red Sox. When the baseball rebounded into the broadcast booth and hit Sterling, 84, he was clearly hurt.
Sterling, calling the action, said the batter hit a pop-up foul back on the 3-2 pitch. He exclaimed, "Ow, ow, ow!" as the ball ricocheted off the inside of the booth and onto his forehead. He had no idea it would reach back that far into the booth.
With one out remaining and the Yankees holding a 3-1 lead, Red Sox pinch-hitter Justin Turner was facing elimination. In the bottom of the last inning of New York's victory on June 10, Turner faced Clay Holmes, the Yankees' relief pitcher. Holmes threw a slider near the peak of the strike zone, but Turner hit it straight back for a foul.
But Sterling, a seasoned pro at the microphone, maintained his cool and continued with his call. When Turner grounded out in the bottom of the ninth, it prompted the radio announcer to make his customary drawn-out announcement that the game was finished and the Yankees had prevailed. He roared, "Theeee Yankees win."
He remained on the job even when the ball had hit him. A slight cut appeared near the left eyebrow, causing a little blood to appear from the blow to his head.
Once again, Sterling took the microphone the next day. On June 11, he seemed no worse from his injury. His on-air companion, Suzyn Waldman, gave him the ball (complete with Turner's signature and a bandage) as a gift.
Turner inscribed Sterling's ball with the sentiment that there is no safe place during a baseball game. Turner is a veteran of many seasons with the Los Angeles Dodgers and is now in his first year with the Boston Red Sox.
Sterling chuckled and expressed his gratitude to Turner and Waldman.
Copyright 2023, DailyDig.com