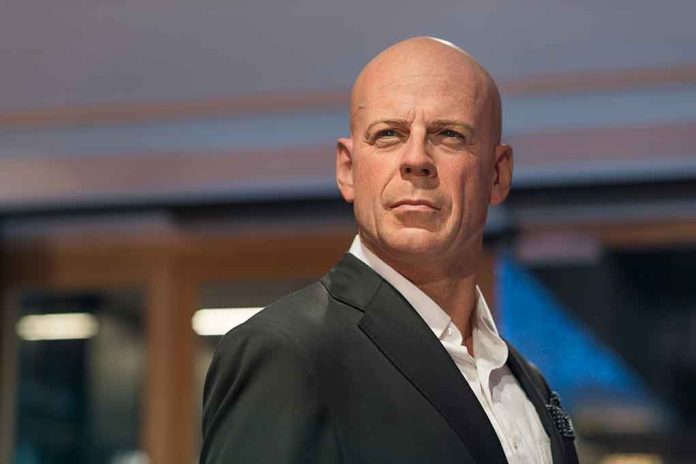 (DailyDig.com) – Once the news of Bruce Willis's diagnosis with frontotemporal dementia (FTD) spread, his loved ones rallied to provide him with the finest care possible. Before this update, they had indicated he had aphasia, a language impairment; thus, the family is relieved to have the definitive FTD diagnosis.
In most cases of FTD, a decline in the number of nerve cells inside the temporal and frontal lobes in the brain is the cause. A patient's life expectancy is normally between 5-7 years following the onset of symptoms such as cognitive impairment and communication difficulties. There is currently no treatment available.
Willis's loved ones are doing everything they are able to guarantee he has a bright and promising life. Bruce's calendar with his family is filled with activities, all of which serve to stimulate his mind and body.
A friend of the family has remarked that Willis' wife, Emma Heming Willis, is working hard to provide their daughters, Mabel and Evelyn, with the best childhood possible. She hopes he will be remembered as a wonderful and entertaining father. She hopes they will always think fondly of their time spent with him. Family ties are said to be "closer than ever."
Willis' ex-wife Demi Moore and their grown children Rumer, Tallulah, and Scout have teamed up with Emma and their daughters Mabel, 10, and Evelyn, 8. Everyone is helping out so that Willis may have as normal a life as he can.
Those closest to the Willis family have flocked to show their love and support.
According to the family statement, Bruce has always been happy and joyful and has encouraged everyone around him to have the same attitude. Seeing that concern reflected back at him and the rest of them, has meant so much.
The message went on to express how touched they are by the outpouring of support for their beloved husband, precious father, and dear friend at this time. Thanks to everyone's unwavering kindness, sympathy, and regard, they will be encouraged to assist Bruce in leading a life of maximum quality.
Copyright 2023, DailyDig.com