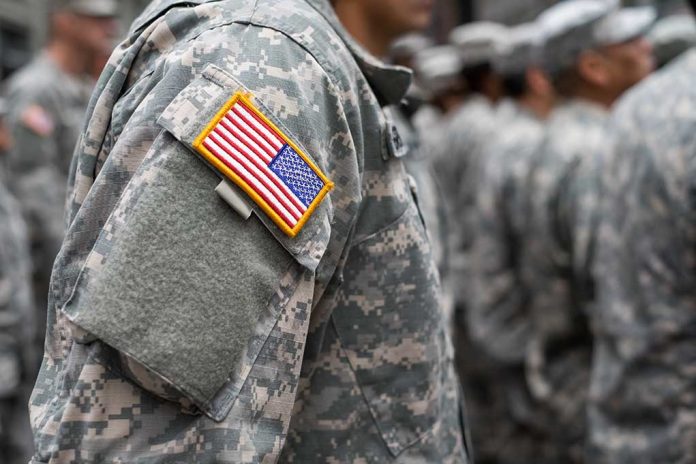 (DailyDig.com) – President Joe Biden's budget proposal for the fiscal year 2023 shows a huge drop in troops, particularly in the US Army. According to an extensive report published by Bloomberg, the total number of army troops, both active-duty and reserve, will drop below a million for the first time in quite a while.
The Bloomberg report shows that the budget accounts for the payroll for 998,500 total soldiers, whereas the military's largest branch once sat at over 2 million in the 1980s, during the peak of the Cold War. The Air Force, Navy, Marines, and Coast Guard are also seeing drops in numbers.
The U.S. Army's total count of active soldiers would fall below 1 million in 2023, as part of a new Biden budget proposal. https://t.co/SyxgTrq8TO

— Newsmax (@newsmax) March 29, 2022
Undersecretary to the Army, Gabe Camarillo, says the drop is most likely temporary, according to a Newsmax report. He called the army an employer like any other, facing the same labor market challenges. Recruiters are looking for ways to increase numbers without compromising the quality of soldiers by lowering standards.
Troop recruitment, which dropped off in the 90s and saw a surge during the Trump administration, seems as important as ever, considering the unease happening around the world. The war in Ukraine could require the US military at some point. Iran and North Korea are still viable threats to national security. Now may not be the best time to lose military forces.
Copyright 2022, DailyDig.com