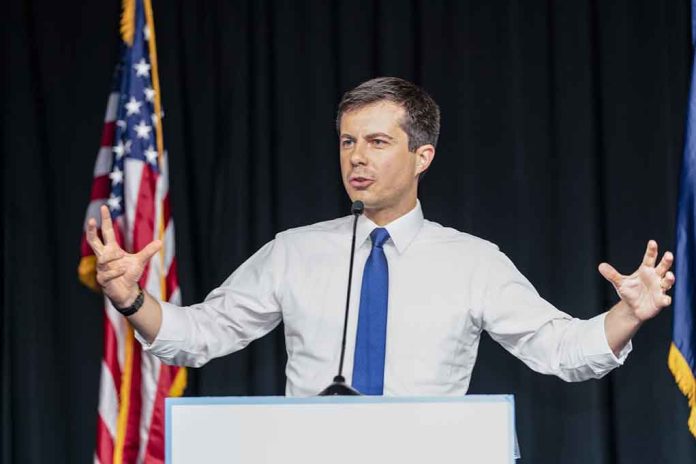 (DailyDig.com) – The airline industry in the United States was already in a very precarious position before a widespread software problem that affected the FAA caused a national service disruption early on Wednesday, Jan. 11. Flights were instructed to be grounded for more than an hour, which caused additional upheaval.
As Republicans seek answers for consecutive airline disasters, Transportation Secretary Pete Buttigieg referred to Wednesday morning's worldwide flight disruption as a 'data point' to learn from. He also stated that flights had been cancelled or postponed because of a technical problem with a key safety function of the FAA that was being fixed.
As of lunchtime, the flight data website Flight Aware reported that there were upwards of 7,300 delayed flights and 1,100 cancelled flights.
Buttigieg was questioned by reporters on Wednesday, and he explained why the FAA decided to shut down everything, citing worries about safety.
In a statement released on Wednesday, a member of the Senate Committee on Commerce, Science and Transportation, Ted Cruz, criticized Buttigieg and called for a qualified leader with the appropriate expertise to direct the FAA through difficult times.
Cruz asserted that air travelers had a right to feel safe while in flight. It is simply unacceptable that the Federal Aviation Administration is unable to maintain a critical safety system up and operating, and this is only the most recent example of dysfunction inside the Department of Transportation. The administration is obligated to provide Congress with an explanation of what took place, and Congress should incorporate improvements into the legislation that will reauthorize the FAA this year.
"This incident also highlights why the public needs a competent, proven leader with substantive aviation experience leading the FAA," said Cruz.
Buttigieg has been in charge of the Transportation Department during a number of other crises, such as the continuing supply chain dilemma, a railroad workforce strike that would have trashed the economy of the US in ways that are incomprehensible, and catastrophic flight delays around the holiday season.
Copyright 2023, DailyDig.com