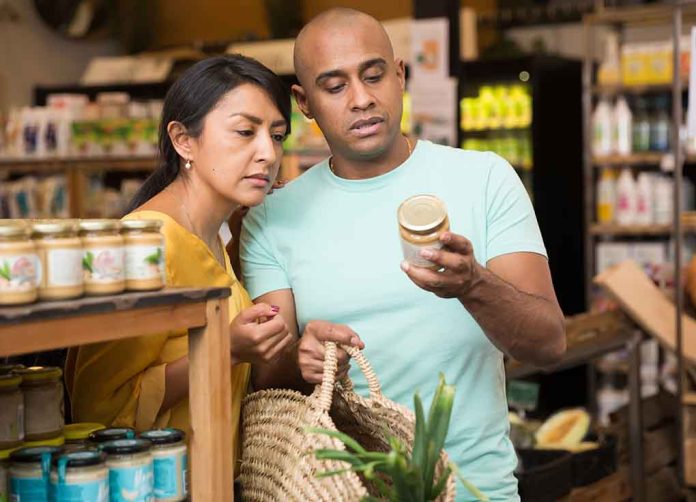 (DailyDig.com) – Some food companies may be forced to change their ingredients or be banned from sale in California under a new measure proposed by state legislators.
Democrats Buffy Wicks and Jesse Gabriel have presented Assembly Bill 418 to ban the use of certain substances in consumer goods. The bill specifically targets titanium dioxide, brominated vegetable oil, potassium bromate, red color no. 3, and propylparaben.
Gabriel claims that the FDA has a backdoor for allowing chemicals. He said that the FDA either never conducted an independent evaluation of the chemicals or conducted an evaluation many years ago.
According to Gabriel, the chemicals made their way into America's food production under a provision of federal law called "Generally Recognized as Safe," which was originally meant to include everyday items like vinegar. Chemical corporations have been able to introduce new compounds into the food system with essentially no monitoring from the federal government.
Cottage cheese, cola, candy, trail mix, and morning cereals are just some of the processed foods that include the proposed restricted chemicals. Numerous manufacturers have stopped including them in their products. The measure, if approved, would require similar businesses to do the same.
No major food companies are expected to be targeted by the measure. Gabriel, however, expressed his desire for the firms to adopt healthier alternatives to the additives in order to conform to the new standard.
Companies that fail to make the necessary adjustments risk having their products barred from sale in California. Gabriel doubts this will happen. He admitted the possibility but noted that doing so would mean abandoning a demographic of 40 million consumers willingly. From a business perspective, it makes no sense.
The measure was just filed in the Assembly and referred to the Health Committee for consideration. The case is scheduled to have its first hearing in April. If the measure passes, Gabriel wants it to have an impact beyond California and convince corporations to alter their formulations nationwide. He said that they anticipate making just little adjustments to recipes in order to eliminate harmful substances.
Copyright 2023, DailyDig.com