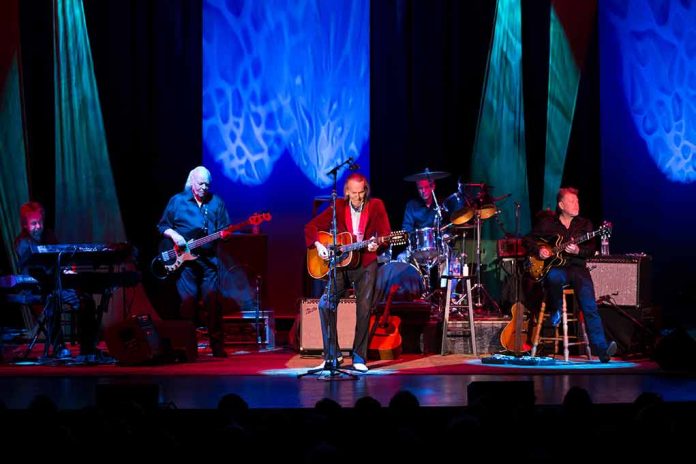 (DailyDig.com) – A folk-rock legend from Canada, Gordon Lightfoot, age 84, has passed away. The musician passed away of a natural cause on May 1st, according to his representative, Victoria Lord.
Even in his later years, he continued to perform on tour. Last month, he had to cancel a string of forthcoming gigs in North America due to health concerns.
Among those paying homage to Lightfoot after his passing is Justin Trudeau, the Canadian Prime Minister, who lamented the loss of one of their "greatest singer-songwriters." Gordon Lightfoot's music was crucial in shaping Canada's musical landscape since it so accurately reflected the country's character. His music has inspired many people, and he hopes that inspiration continues for years to come. At this trying moment, he is thinking about Lightfoot's numerous friends and family members all around the globe and the many admirers he has throughout Canada.
If Lightfoot was known for one song, it would be 1970's "If You Could Read My Mind." Besides "The Wreck of the Edmund Fitzgerald," his other popular ones are "Carefree Highway," "Sundown," and "Rainy Day People." Lightfoot penned songs in the hundreds and released 20 studio albums during the course of his musical career.
He once remarked about his music that he just creates songs about his life and the places he has been. He said that he uses real-life events as inspiration for his poetry.
Elvis Presley, Neil Young, Eric Clapton, Johnny Cash, Barbra Streisand, and Bob Dylan are just a few of the renowned musicians who have recorded one of Lightfoot's songs. In 1986, he was honored by his induction into the famous 'Canadian Music Hall of Fame.'
Lightfoot, nominated for four Grammys, was the focus of a documentary titled "Gordon Lightfoot: If You Could Read My Mind" in 2020. Lightfoot received the 'Companion of the Order of Canada,' one of Canada's highest civilian decorations, in 2003.
The much-loved baritone leaves behind many grandkids, his six offspring, and his wife, Kim Hasse, according to Lightfoot's spokesperson, Lord.
Copyright 2023, DailyDig.com