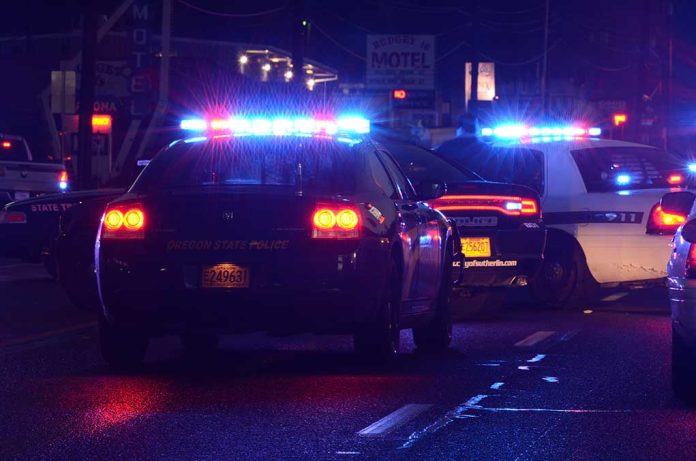 (DailyDig.com) – On August 6, around 60 miles northeast of Harrisburg, police were called to a residence in Decatur Township, Pennsylvania, after a car collision with a house.
In a scenario right out of a Hollywood action film, the automobile flew through the air and crashed on the house's roof in a bedroom on the second floor.
According to the Junction Fire Company, the automobile was propelled into the air after hitting a tiny culvert near the driveway of the house. A Toyota Corolla was stranded on a rooftop and inside a dormer when emergency crews arrived at the scene of a crazy incident on Alfarata Rd. at approximately 3:15 p.m.
Incredible photographs of the incident and the resulting large hole in the house's side were released by the fire department. The Corolla, with Pennsylvania license plates, is shown in one shot perched on the porch roof. Pieces of shattered wood cover the grass and roof below, and the car's front end is crushed into the crooked dormer of the house.
An inside shot of the bedroom reveals the exposed automobile side and the outer world beyond. The floor is littered with splintered wood and other construction debris; a treadmill stands upright, and a bed lies on its side. When the automobile was taken out, it left a huge opening in the corner of the house above the porch.
In preparation for impending storms, emergency workers stabilized the structure to prevent additional collapse and assisted the homeowners in covering the hole with a tarp.
Twenty-year-old Evan Miller was named as the vehicle's driver. After being sent to the nearest hospital, Geisinger Lewistown, he was treated. Nobody was hurt inside the house.
According to the Pennsylvania State Police, the incident was deliberate, and criminal charges are forthcoming as a result of their investigation. The Decatur Fire Company reports that speed was a contributing factor in the collision.
As of Tuesday, August 8th, no charges had been filed.
Copyright 2023, DailyDig.com